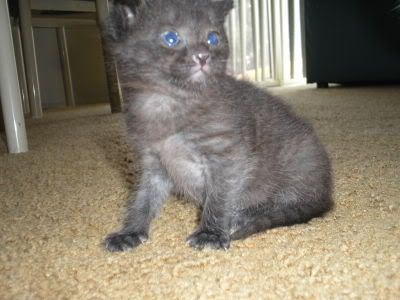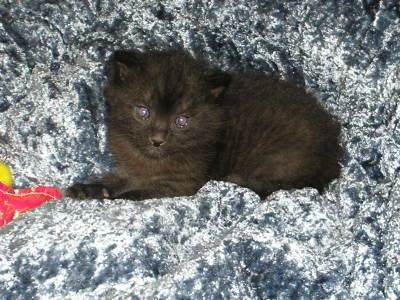 For all of you that dont know me or remember me...I took in a stray a few weeks back, who only had one kitten
Well, here are updated pics...
I have 2 questions though, #1 is , I tried to just see if I could give squeeky anything solid at all, since he seems to nurse ALL DAY..I figured maybe he would be ready...He doesnt want bothered with it, so when does it really start to be needed??
And #2 is, The litter box...
Squiggles litter box is in our laundry room, which is about 20 feet from where the nest is...I thought I would put a second little one that was tiny, and low, by squeeky, hoping they could both use it, and he would follow mommy..
Well all squiggles does is kick the litter out of the box, so its all over the room
She doesnt even go in it, nor does baby even pay attention...
Do you think I could leave that issue alone right now? until he is more ready,??
No accidents yet, just wondering if when he is really ready, if i put the little one in the laundry room, that way they can kick litter all they want, if he will figure it out the more he is walking around??
If that makes sense
or does it have to be right beside him
Anyways, thanks again to everyone who helped me through delivery and squiggles problems..And thanks to everyone who will give me their input on this ...