Tango playing with this toy as Heidi (foster cat) watched.. Can you believe how FAT Heidi is?? I'm still trying to get her to lose weight..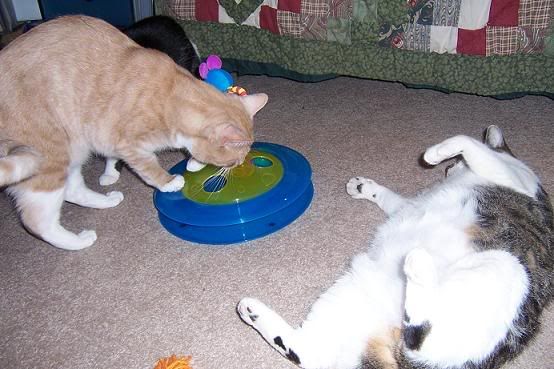 One way I get Heidi to exercise is when I scritch her on one side- she'd roll over to that side then I'd move my hand to her other side and start scritching and she'll roll over to where my hand is.
Ain't I NICE??
You can see how LETHAL her claws are in this pic. I still can't get her to let me touch her paws so I can't get them trimmed yet. *sigh*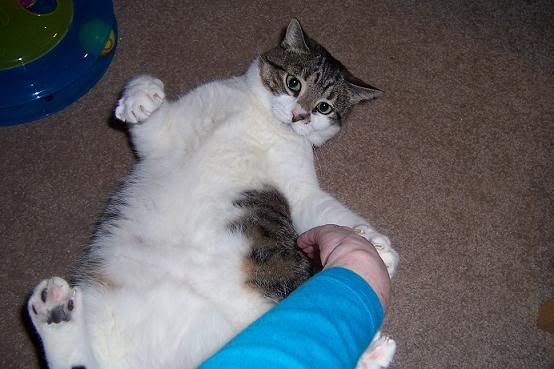 Heidi being a pig in this pic..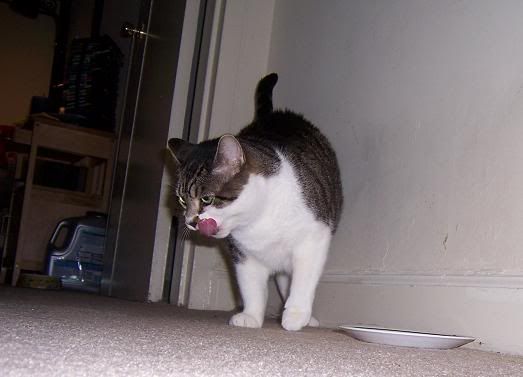 Tango hanging out in this tunnel.