Let me know what u guys think of this!
I had a BLAST taking pics as I was playing with her. She's the most active cat with this toy around!
What's that Meowmy is waving? Is it... a bird??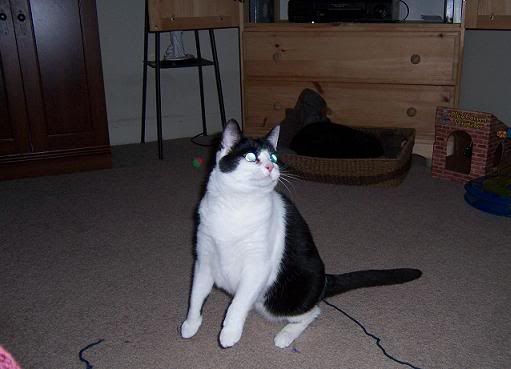 Hang on! I'm trying to catch it!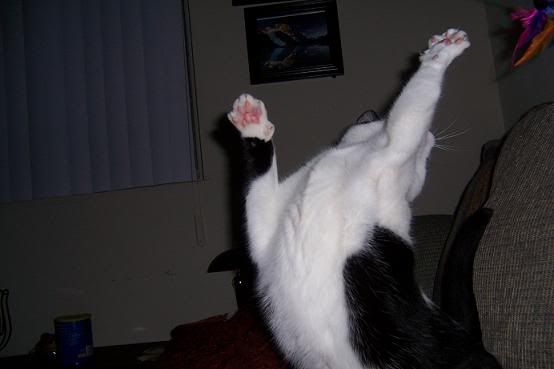 Stop flying so high!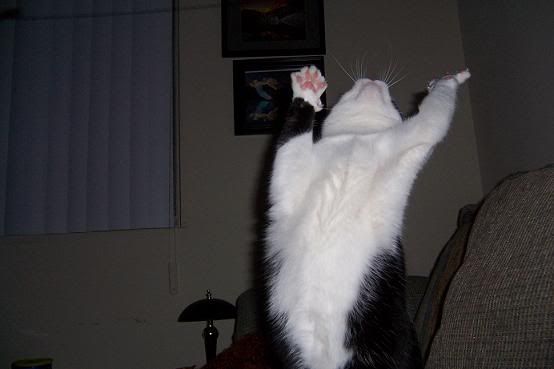 See- I'm polite- I raise my hand and wait to be called!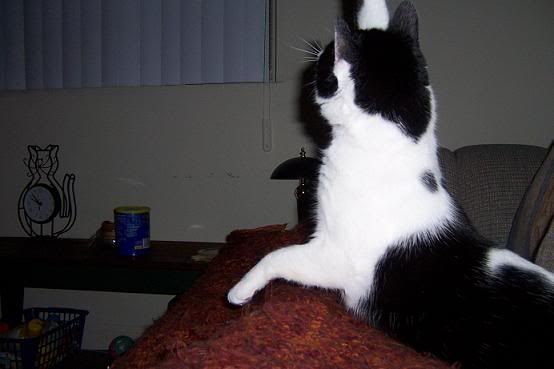 I can catch it if I just move fast enough..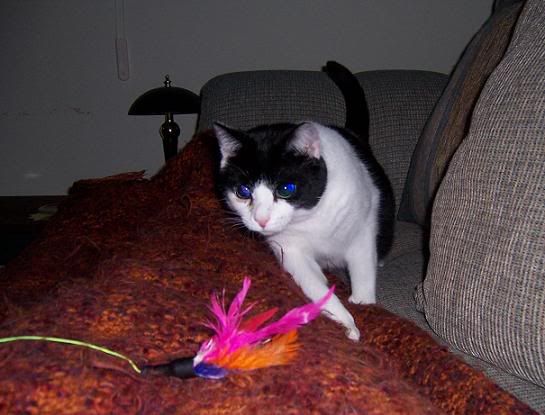 GOTCHA! *wicked laughter* I got ya!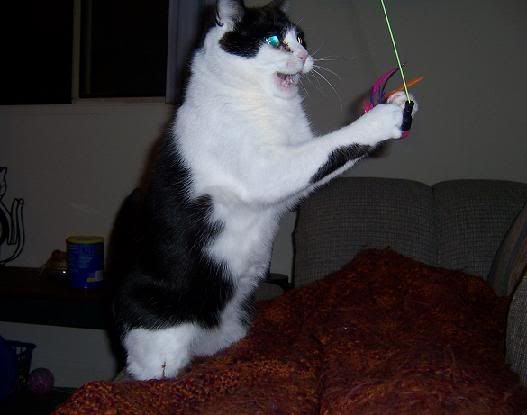 Let's see if I can scare them with this look!