The Philippines is not into TNR. But I belong to an organization trying its utmost to change this. Here are pictures of what we do. Unlike other countries, we do our surgery in very humble environs. Even the place of recovery of the cats is rather shameful. But we have no place, no funds. Anyway, we try our best.
The ferals. We make sure they are humanely trapped
The surgery. Sadly, very few veterinarians volunteer to do the free surgery.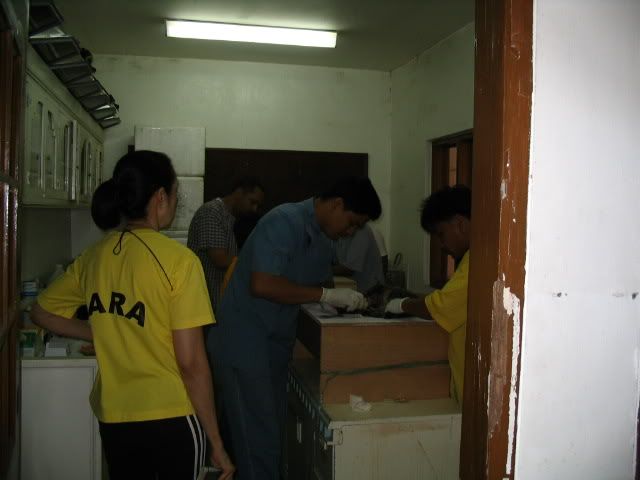 The post surgery. On the floor, on top of old newspapers.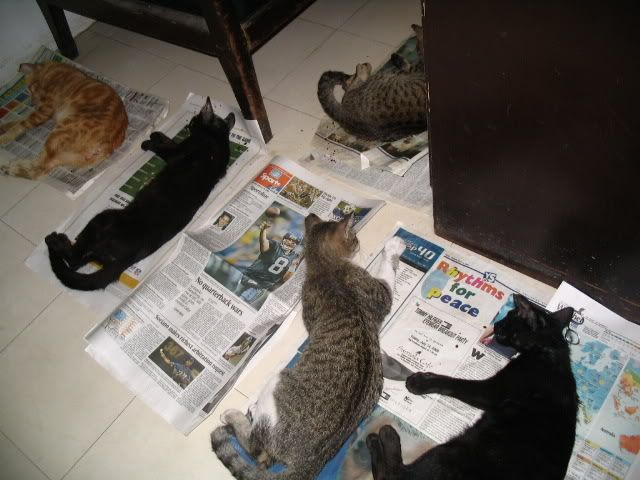 When the cats wake up, they are transferred to a holding area. They are released within 3 days.