Scary Nismo.... sleeping rather uncomfortably with her head over the back of her cat tree
Sunbathing baby... I was figuring out the settings on the new digital camera, think I got it right with this one!
Mark the cat man gets welcomed as he comes home...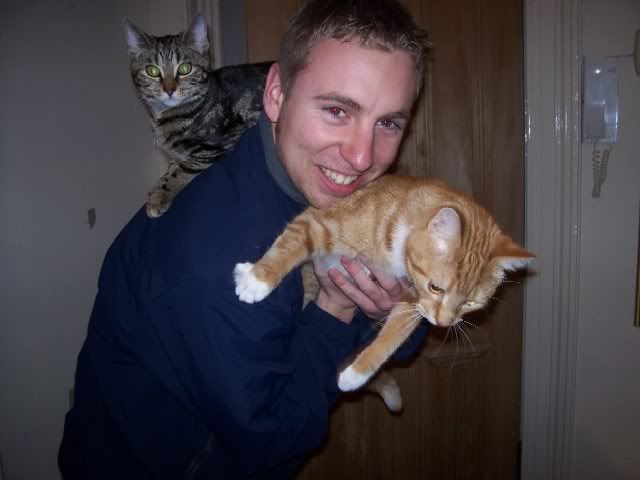 Sleeves was bored of Daddy studying so decided to cause havoc...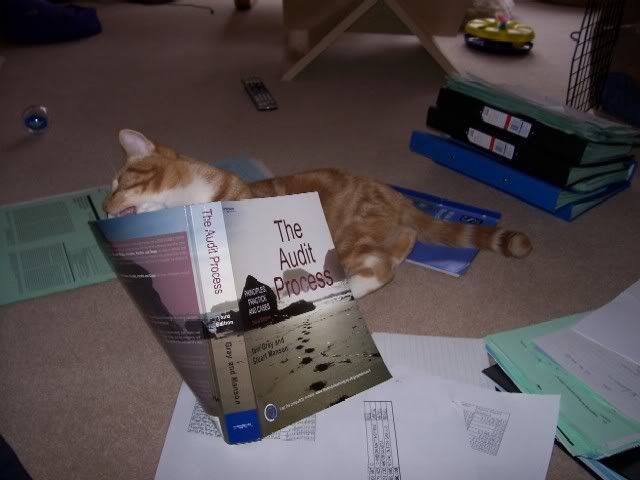 You get a much better view from up here!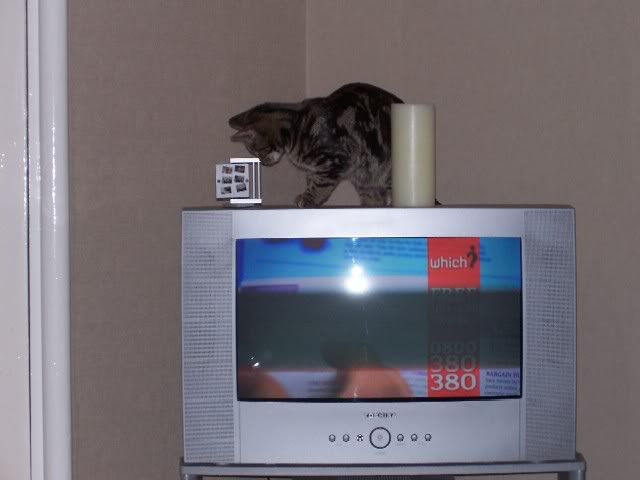 Doooon't juuuump!
Mummy and Daddy are cruel and make me sleep in a draw