Theres a thread here about my baby boys progress;
http://www.thecatsite.com/forums/showthread.php?t=79116
I love him with all of my
I've had him 14 years, since I was 6 years old, he's my best friend, my compainon, my friend.
he's ill at the moment and i'm really worried, I wanted to post some picutres of my sweetheart, most of these are from 2004 and 2005. I didn't want to post the few recent one of him, were he's lost weight.
Because thats not my boy, he wont be like it no more, i'm going to help him all I can, and he'll be back to his old self. so let's see his lovely old self.
I LOVE YOU SO MUCH OLLIE. NEVER LET GO.
A lovely shot of his little face.
When I got Missy from the shelter she adored him as much as I did, took him awhile to adjust to her though!! he acted like this infront of all of us, grumpy, when I peeped through door, he was actually nuzzling her!!! hes so crafty hehe.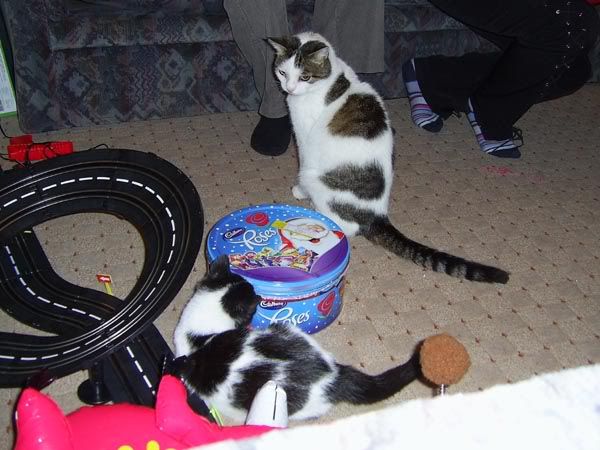 They soon became good friends.
and he likes to show off to mummy how beautiful her baby boy is.