ok, i've decided to make a single thread for all my babies' pix - & this is it! featuring my newest arrival - Chip, my first male cat!
he's found his perch - on top of the fridge
close-up


showing off his teeth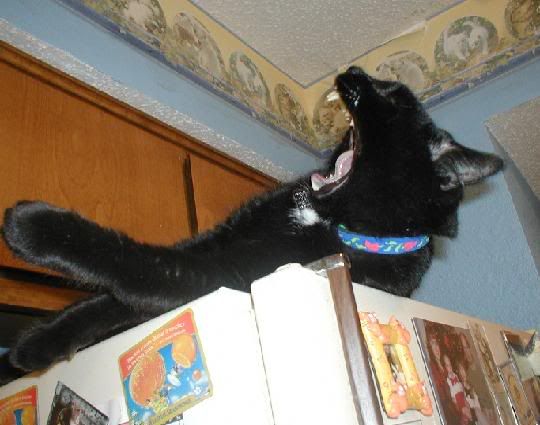 he also likes the dresser in my room...& talks a lot, like Rosie!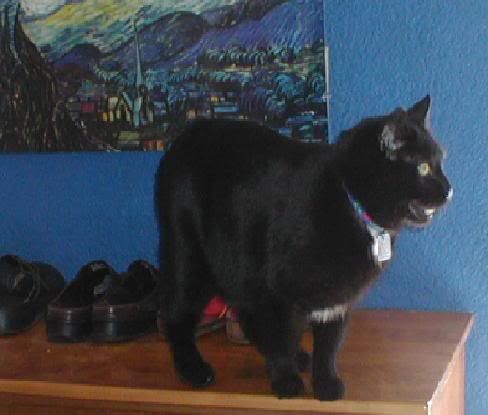 beautiful pic - possibly for my signature?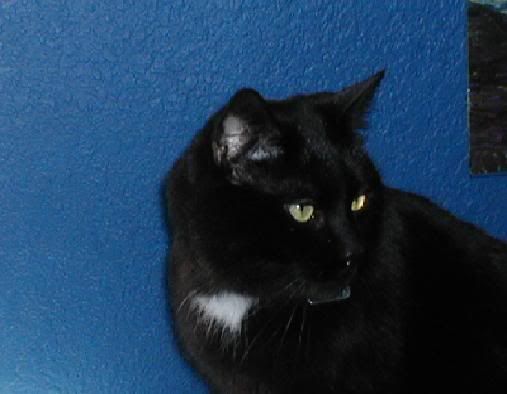 size comparison - here's Chip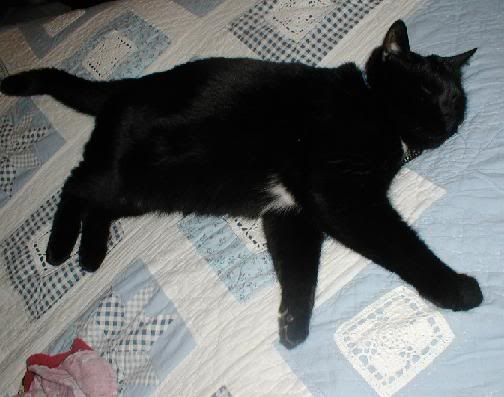 and here's Java, same bed & spread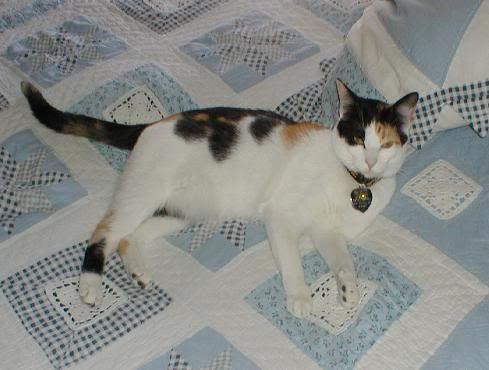 Cable & Chip snoozing - this was only the 2nd day he was here!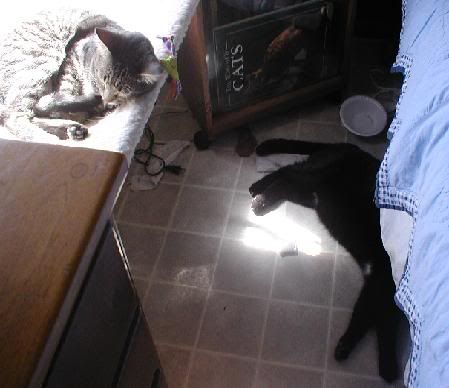 Java watching the strange cat meowmy has brought home...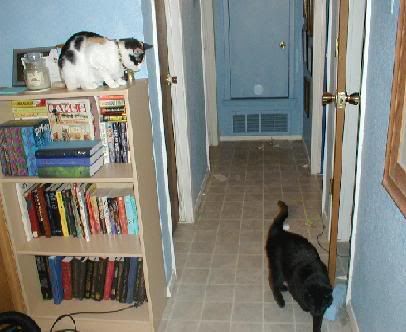 this was last night. Chip was snoozing on the left side of my lap/chest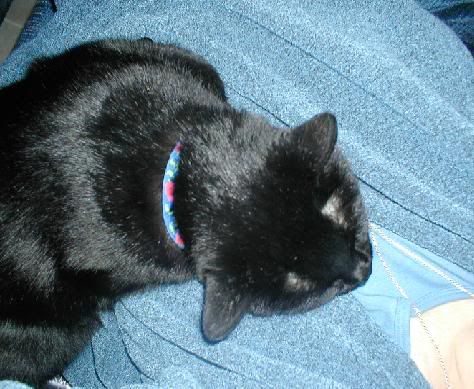 and Cable & Pixel were doing the same to my right!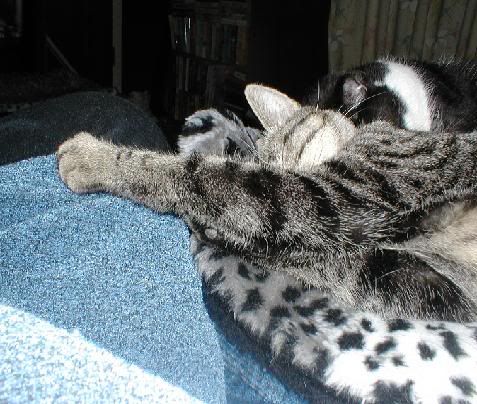 there's still some hissing/growling going on, but just a little - he's so laid back! definitely the right purrsonality for my group!