My husband was complaining about all the cat hair in the laundry this week. I got the laundry washed and dried, but never folded most of it. So Festus has been burrowing into the laundry all week, covering it with fur.
So today I had this weeks laundry on my bed, trying to get it folded quickly before she gets into it. And shooing her out of it, because she will even burrow under a folded pile, knocking it over. She decided to burrow into his pants that he had laid out on the bed! They are flannel lined, and she decided it was a great place to snuggle into! LOL!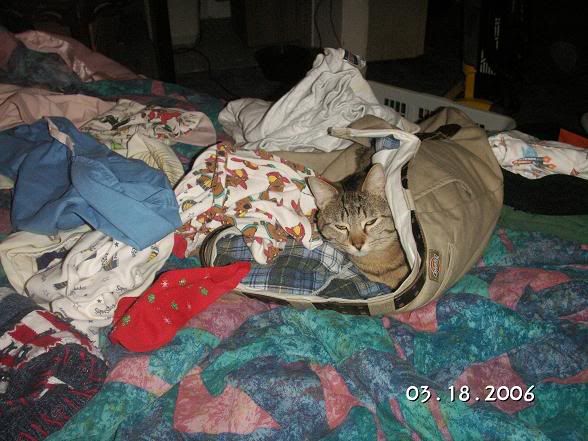 I can't wait until dh gets home...the look on his face will be priceless! Instead of using those sticky rollers to get the fur OFF his pants, he will need to use one IN his pants!!