HI there,
We are new to the forum, and I came across it as my kitty was a little sick and of course I was looking for any feedback and support to help get us through it..She's better now
Trout is a 1 year old Tortie that we got last year..actually my boyfriend got her for my birthday (we had already decided to get a cat, it was not on a whim). We fell in love with her as soon as we saw her..it was funny, all the other kitties in her cage didn't like her and we felt bad, so we scooped her up and she immediately started purring at us.
She is the light of our lives! She has such a little personality...she plays fetch, drinks from the toilet, sticks her paw under the door if she is not in the same room as us..she also meows at us to wake us up in the morning..sooo cute! She can jump like a little kangaroo too, she always trys to attack the hanging stick on the vertical blinds and its like 6 feet up!!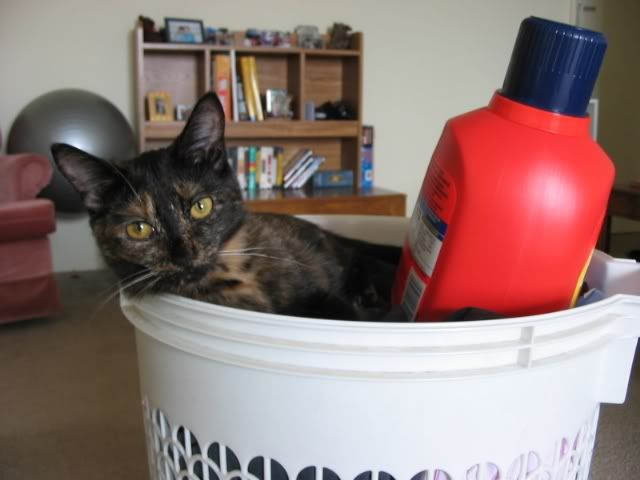 Anyways, this seems like a great forum..I'm glad I found it!!