Our new tree is here! So of course, even though it was late we had to put it together. Our girls were so anxious.
First: Our old tree. Small, but still a hit (especially with the added string):
Our new tree!!..."hmmm...this smells funny. What do you think Pebbles?":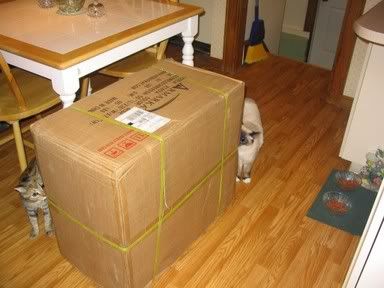 Needed to spend some time playing with the ties that held the box together
:
Already fighting over the cubbys "My house!, No my house!":
Done!! "Let's Play!"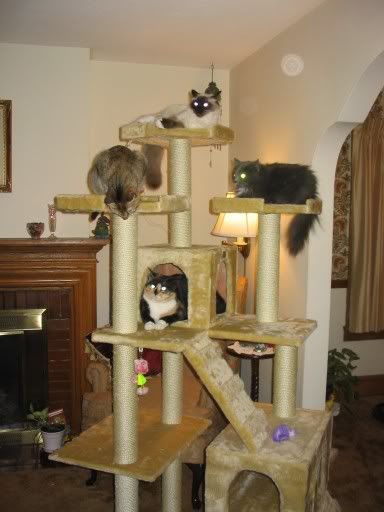 (Please take notice of the "ownerships"...
)