finally downloaded the camera, so have some new pix of my sweeties!
first, a couple of funny face ones
Java - Pixel's thinking, "What's so funny?"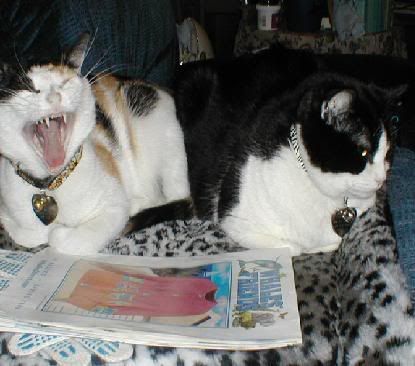 Pixel - "Now I get it!"


the cuddly duo


unusually good close-up of Miss Java Susan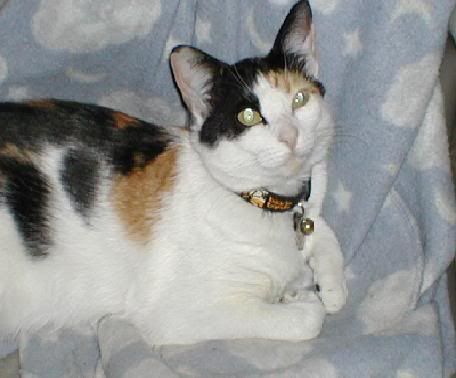 Cable, proudly displaying her new purple collar [it has pink roses on it]


Pixel, demonstrating proper washing technique


Cable - "I really like this new pad, meowmy!"