Hello, I'm new to the forum and I would just like to introduce myself, my kitty, our other 3 kitties, and our 2 dogs. I've been looking all over the web to find a place to chat with other people about my cats and now I think I have finally found the right one! Well, my name is Kelly, I'm from Minnesota, I love all kinds of animals and I have plenty at home to take care of!
Here is my baby girl, Smurphy.
Here's the beautiful, Emma Lynne.
Here is our youngest baby. Our boy Morphy.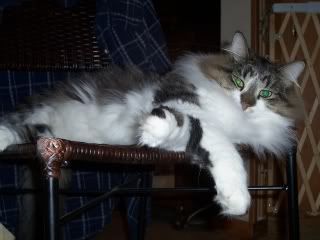 And, last, but not least, Our oldest boy and cat, Murphy. He's 3-4 years old.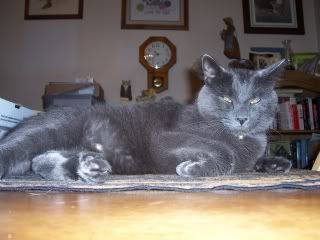 This is our German Sheppard/Rotwieler mix, Randy. He's a big baby.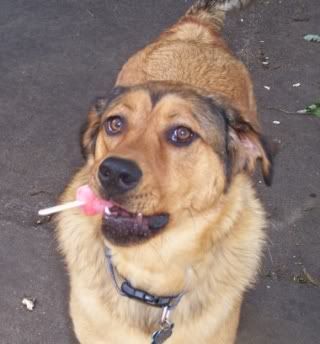 And..Here's our little 6 month old Fawn Boxer, Zeus.