You asked for them, and you got em! The latest of my babies!
Here's my Petals..........going on 4 years old and the light of my life!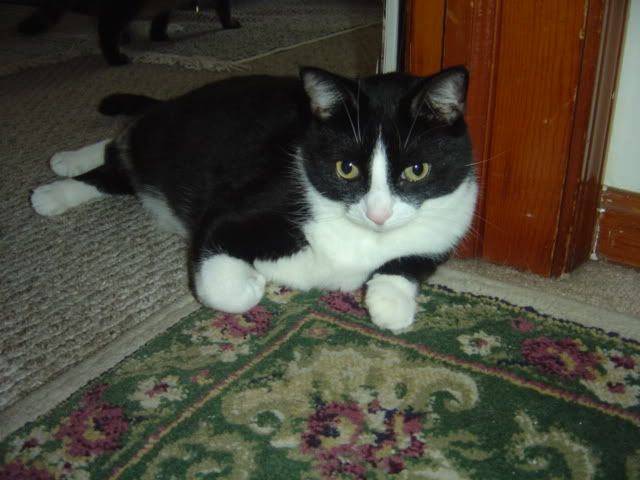 In the middle of a bath!: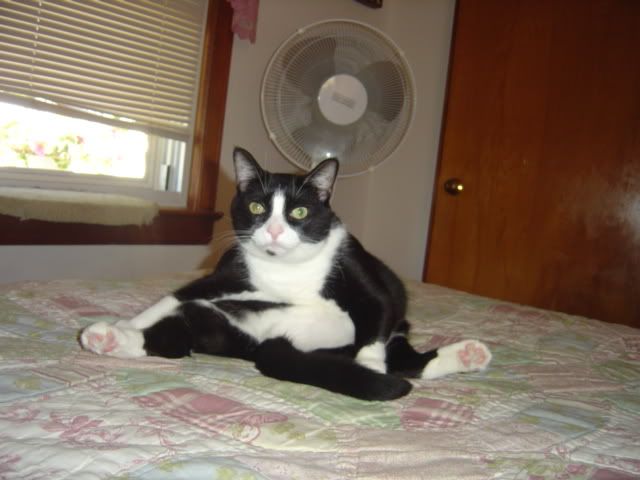 And my other sweet girl, Trixie..........she'll be 5 this summer. How quickly time goes......
Here she is with her sissy Petals
Taking a little snooze
and then there's our boys.........Tiggy is just as sweet as ever!
He thinks he's "hiding"
and this was his reaction to having his pic taken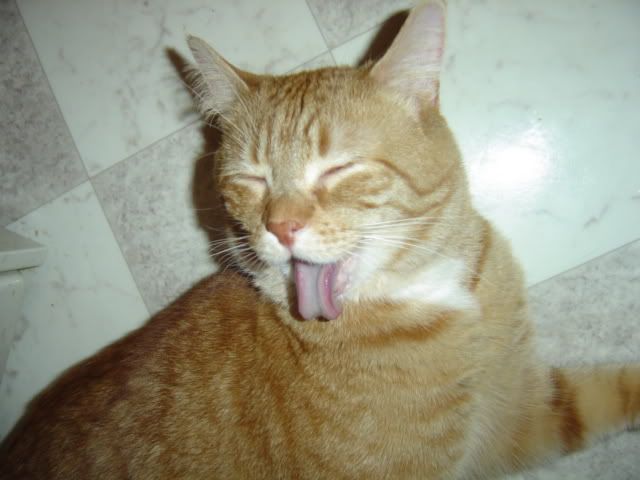 last but not least, our little Bailey...He's about 9 months, and full of kittyness!
Caught in another bath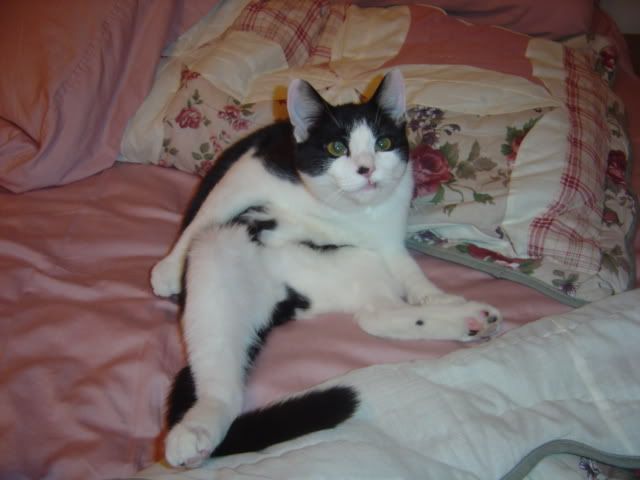 His first jack o lantern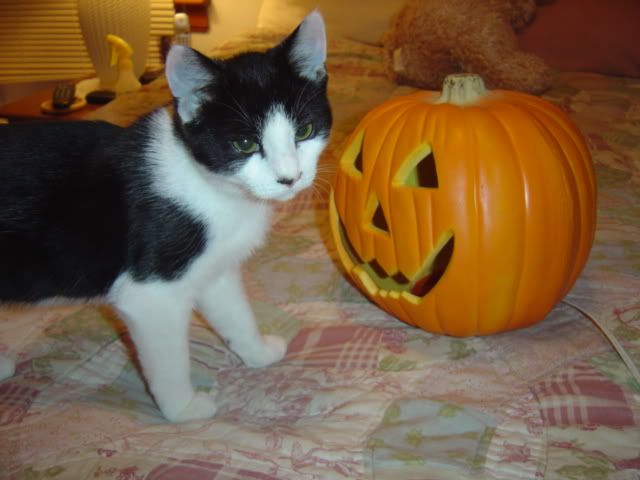 Hope you enjoyed!!