Gracie, in true calico form, is starting to have an attitude about how little face time she gets here on TCS. SHe is a true diva, nay, princess, and she wants the same kind of lovin' the other calicos get around here.
So she has requested...wait, scratch that, demanded her own thread.
ANd I obliged, because not only am I her slave, but I think she's ridiculously adorable.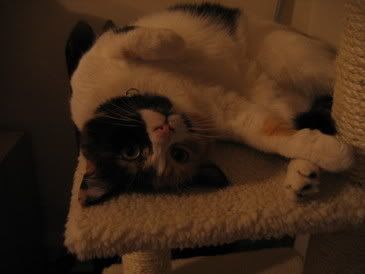 How can you NOT fall in love with this face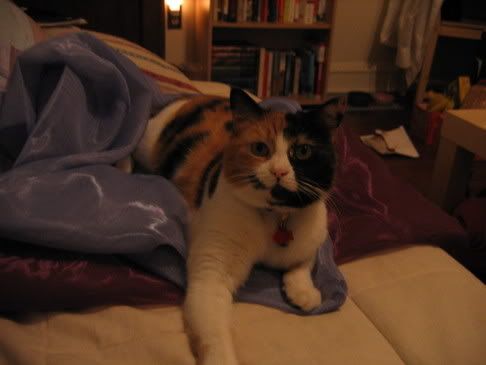 Princesses deserve to lounge on organza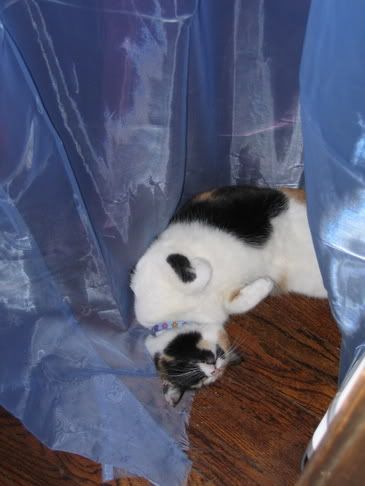 Mom, how many times do I have to tell you that hanging the organza up won't deter me, Princess Gracie, from lounging upon it?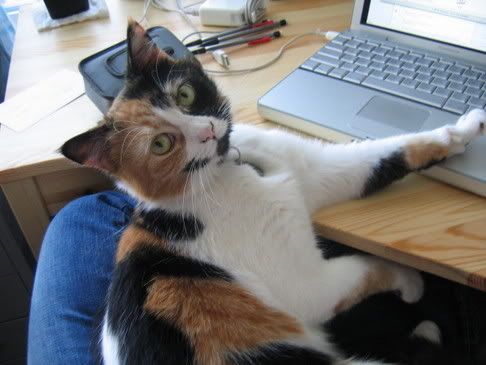 If you don't make me a thread, I'll take matters into my own paws!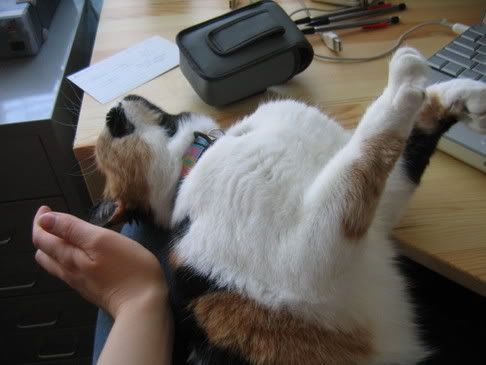 Ok, unless you pet me. THERE! That's the spot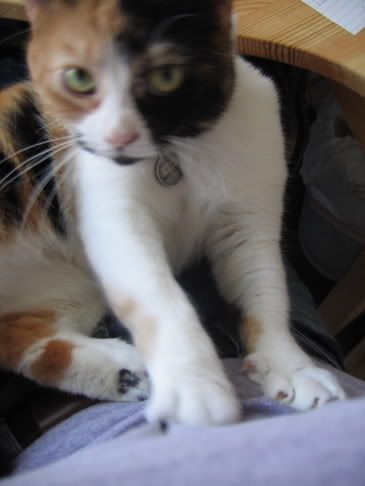 I'll knead your belly!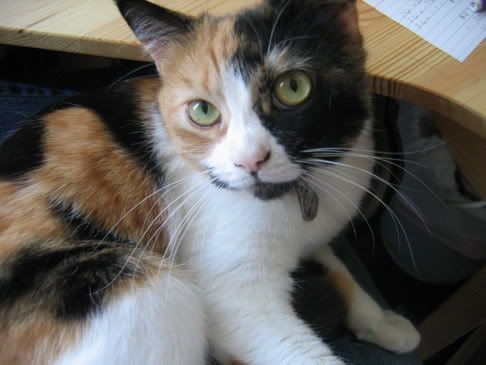 How can you look at this face and not find it adorable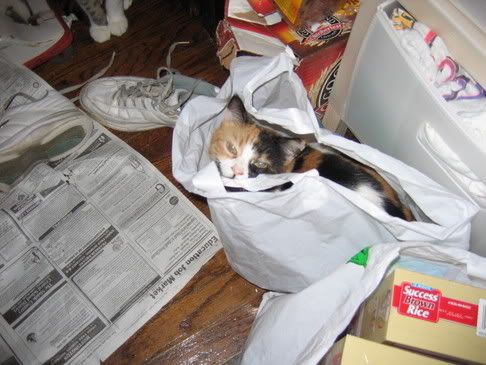 And then this one, just because it a)demonstrates her strange obsession with plastic bags and b) she even looks adorable in a plastic bag!