As promised!!
DH heading out to start skidding the logs back to the barn.
This is the older JD tractor the 1950 model A the newer one the 1951 is in several pieces in the garage at home.
The field with the woods in the background. Didn't want to walk that far as I forgot snowshoes and truck would get stuck!! This is where we are dragging the logs to cut up later for firewood.
The barn-we replaced the windows in most of the frames-they were house windows-still needs a bit of work!!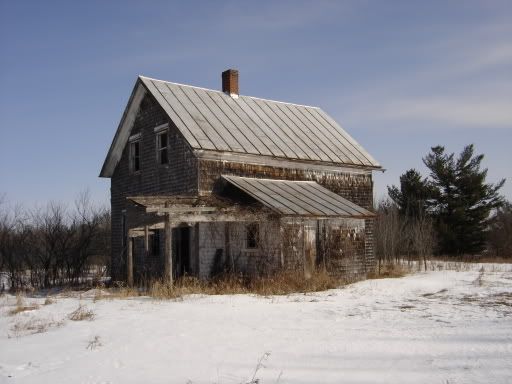 The house-not liveable-no windows/doors for many yrs so inside pretty icky!!
Makes a nice picture though!!