I decided that after all of teh poking and prodding and jabbing at the vet yesterday, Raphael deserved a treat. So I got him one of those catnip bananas.
He is high as a kite right now.
Take a look: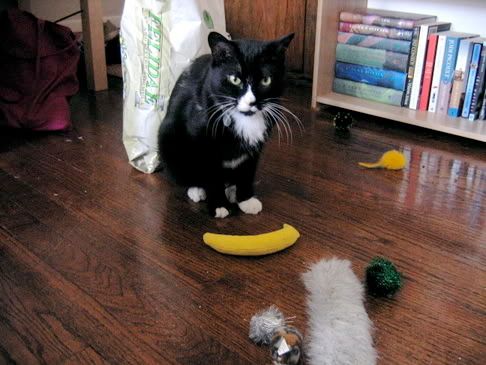 What is this thing, mommy?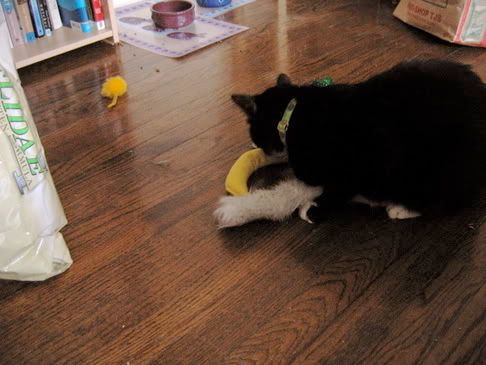 Well, it smells nice...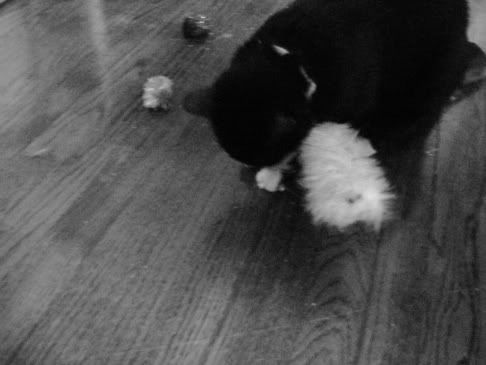 ...but it can't possibly be better than Mr. Fuzzle Wuzzle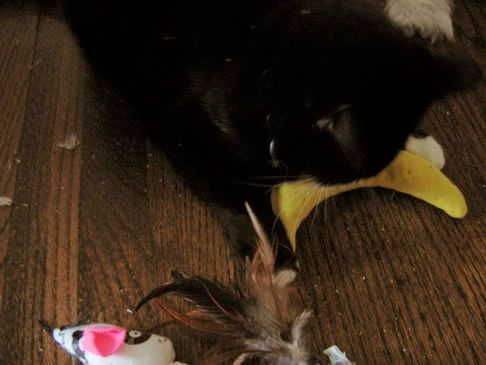 Oh wait...maybe it can...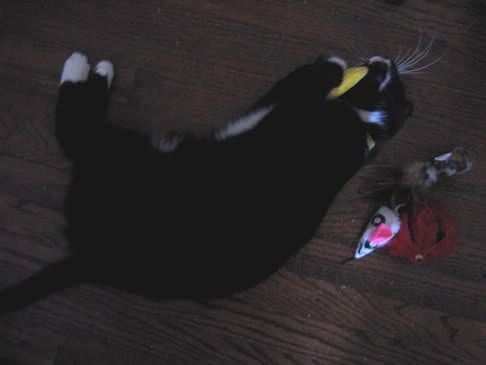 Actually, this is pretty good!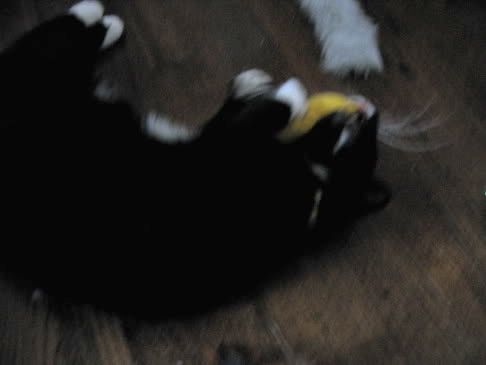 REALLY good!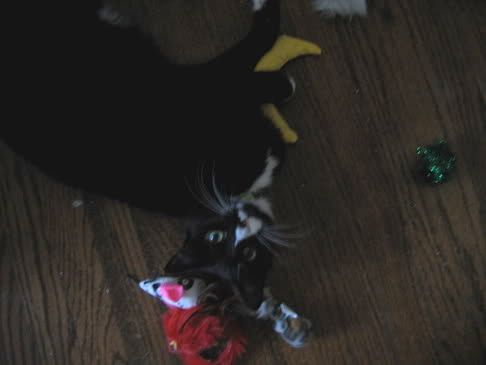 Time for a rest...thanks mom for this new toy!
Anyone else have any catnip high pictures they'd like to share?