JoJo has this 'thing' about checking out every bag I bring home. She loves the plastic shopping bags... I do through them away once they're emptied... but while there's things in them, she just has to stick her nose in... This is the order of what happened...
the first pic she had just removed her face from the bag... and I caught her little pink tongue!
Then she stuck her face back in...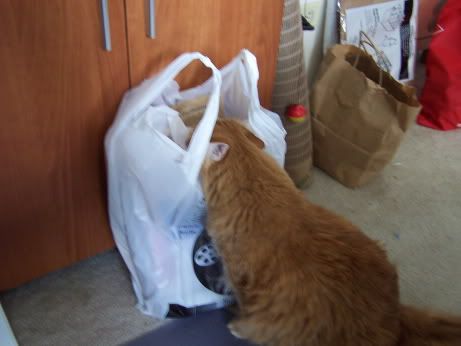 Then she removed it again... my apologies for the blurriness...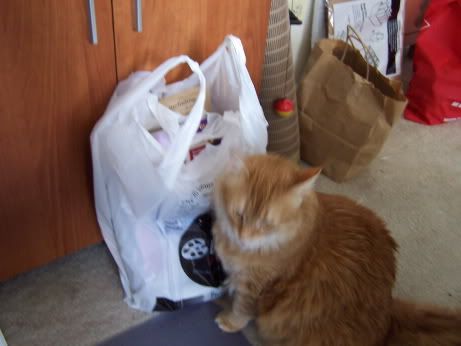 She's such a silly fuzzle.
Amanda