i rearranged some of my furniture yesterday morning and now JJ and Jack are getting used to it. The desk used to be behind the couch, and now it's in the dining area... I'm selling the dining set (too big... if anyone here wants it, let me know) and will eventually get something smaller... like a three piece set... Anyway, after much meowing and squeaking at me from the floor, JoJo discovered how to get back up on the desk (she wouldn't let me pick her up)
she was looking at the screen so those are my fingers at the top, trying to get her attention toward the camera...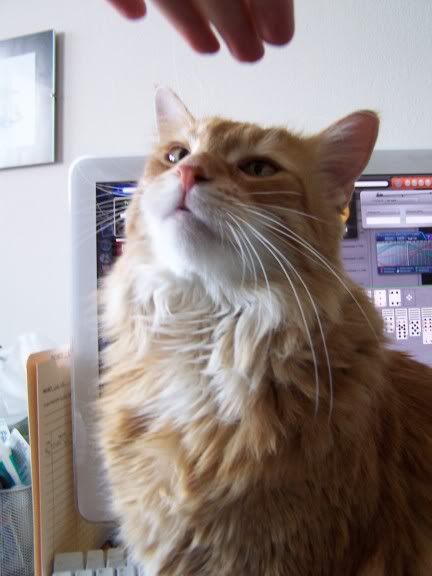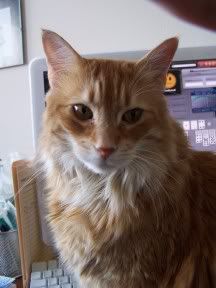 Enjoy my pretty girl... now I need to get her OFF the desk... I doubt that'll happen for a while... no doing work on the Mac today! I can continue on the PC (not shown in pics) because there's not enough room for her in front of the big, fat monitor.
Amanda