Well, with Wiggles gone, there was only Kibbles left and my tank felt really empty. So I stopped by the pet store today and got two little friends for Kibbles.
The first one is a calico fantail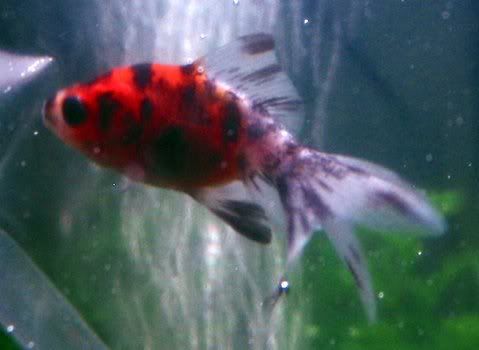 The other one is also a fantail (I think). I just love the colors.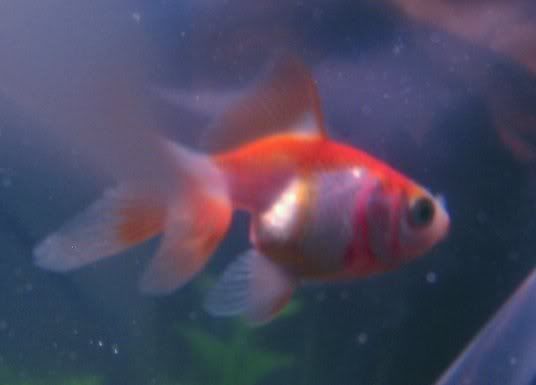 They're both really small... and I'm really hoping that they're healthy (young fish like that can be pretty fragile, I'm keeping my fingers crossed that they'll grow up healthy and strong). Right now they look just fine and they're full of energy.
I don't have names for them yet. Any suggestions?