you can't really see her! LOL!
I know I am paranoid, but having been cursed with the most beautiful children on earth, I won't post their pics on line. So when dd saw this pic of her and Garfield, the first thing she said was, "And you can post it on-line, because my face isn't showing!" So here she is, my little catlady in training, Lexie and Garfield!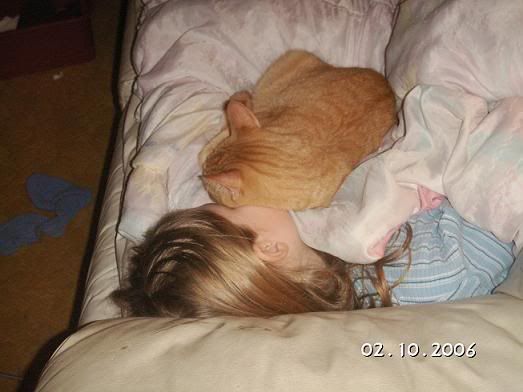 And again, Garfield cuddling so close she probably can't breathe...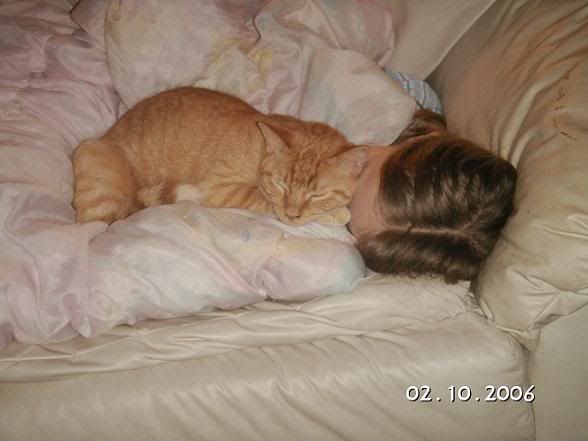 She seemed fine, but after taking the pics, I did pull him off her face a little. He just loves her so much, he had to be right on her face! And she says she can't sleep without him, so I guess it all works out.