I wonder if getting Garfield "fixed" made him think he can go around kissing on boy cats.... hehe....
This is Bob. He has no tail. Hence the name Bob...(bobtail)

He is a stray that I know who is the one who fathered Lilos kittens (Petals daddy). I have been feeding him for a while now. My mom is getting him fixed and I will be taking him to Louisiana with me when we move so he can stay at his new home.... my moms!! She fell in love with him!!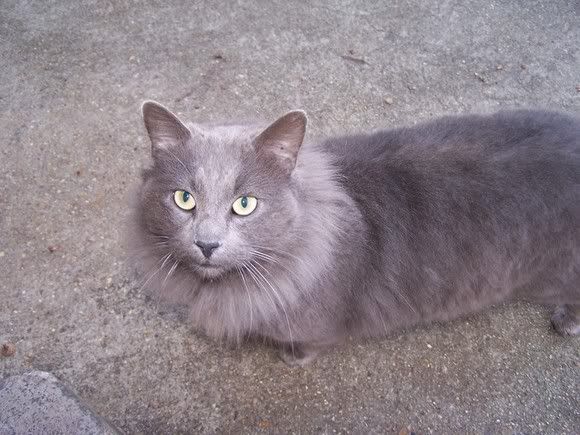 And Garfield has taken a liking to him as well.
And Petals wasn't fixed when these pics were taken (a week ago) so she said Hi to her daddy from the window...