Hello Everyone,
this is Sundance, we recently purchased him and are going to start showing him. He was not purchased as a show cat, but the breeder said that he might do well in showing and gave us the okay to show him. He will not be in his first show until April.
Well here are some pictures of Sundance
You can not see his eyes very good, because of the flash
You can see his eyes a little better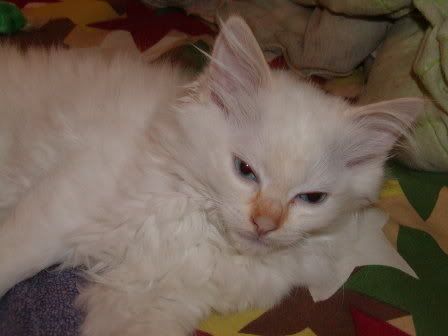 Do you think he will be good in his first show?