After six LONG MONTHS of cycling our tank, we finally added seahorses today! We bought one captive-bred (CB) female and one CB male. Their true color is yellow/orange, but stressors such as changing tanks cause them to take on this blackish color.
Eventually, these guys will be named Smarty Jones and Seabiscuit, but we're waiting to decide which horse we'll name which.
Until then, here are the first pictures of the female:


And our male: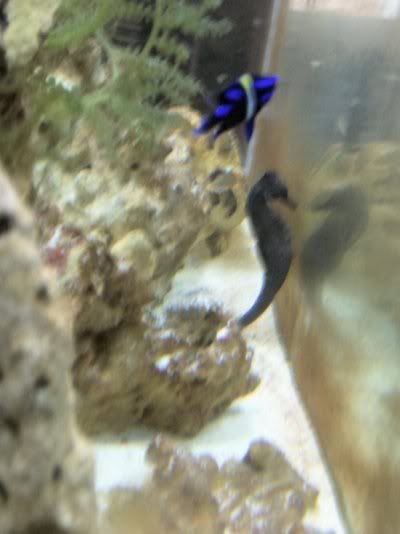 Here he is, wrapping his tail around the tank filter: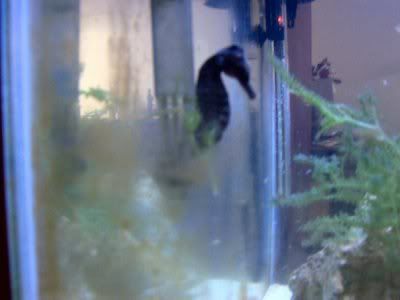 We are two very proud parents!