I've just discovered that Molly does not like the way hard flooring feels....hehe. We thought it was a little funny with her shaking her paws after she goes into the bathroom, but didn't realize that she's freakish about the flooring until we let her roam downstairs this morning. It's so cute!!
After she touches it - she jumps back on the carpet and shakes her paws...
We've been entertained all morning by simply placing a treat right at the bottom of the stairs.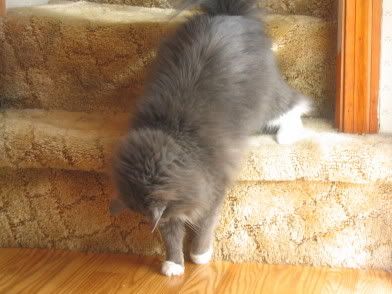 "What the heck is this stuff. I don't think I like this"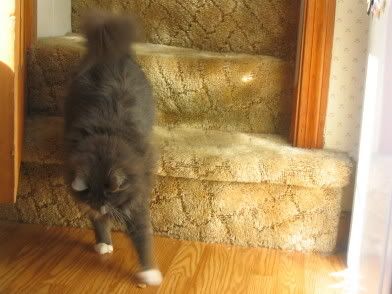 "I think I can. I think I can."
"No, I can't. Please just bring it to me."