I will never keep anything new!


I caught Petals tearing into my bedroom curtain. Though Garfield has done a wonderful job on the bottom of it.
Caught her real good too!! teeth already into the fabric and all.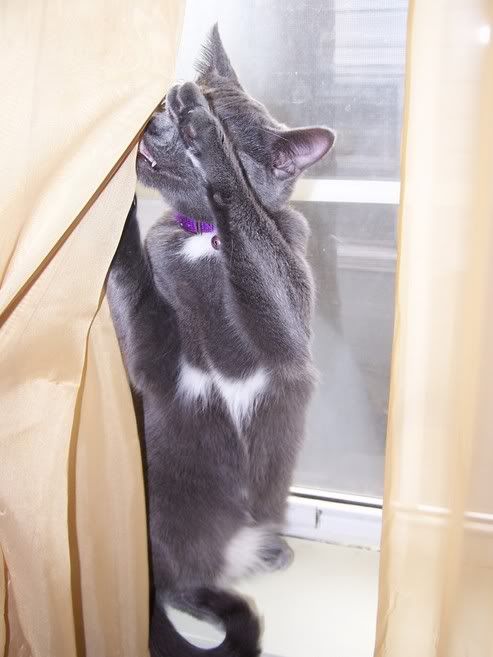 Yeap, and now the nails!! OUCH!
But who could ever fuss at a face like this? Not me!