Hey everyone!! it's Star!! he was a brave boy today with Simba at the vets for his vaccinations!!!!! I bought them a little toy for being so good and doing mummy so proud!! the vet told me there coats are so shiney and there in abouslte tip top shape!!
i'm a very proud mummy.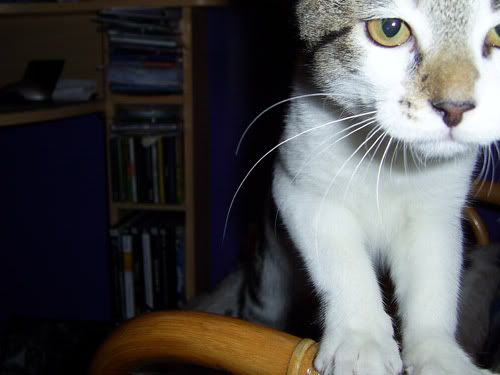 Hey mum why are you pointing that thing at me AGAIN??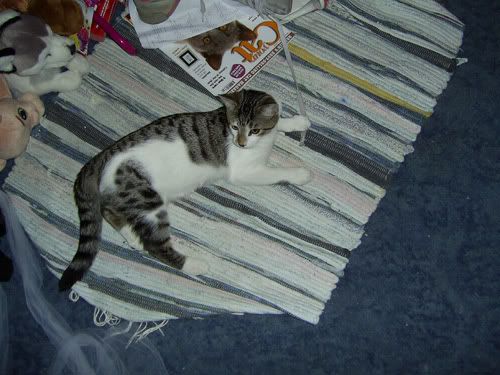 Hmmm I wonder where Mummy is hehe....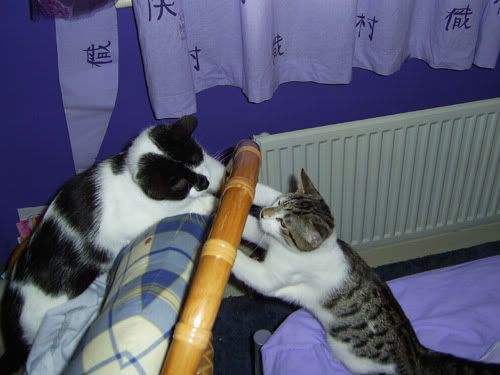 Hey Missymummy!! wanna play??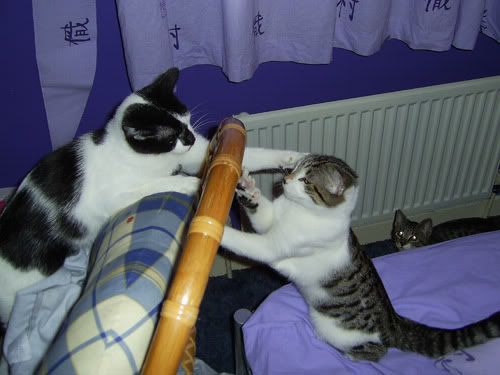 Ouch, take that as a no!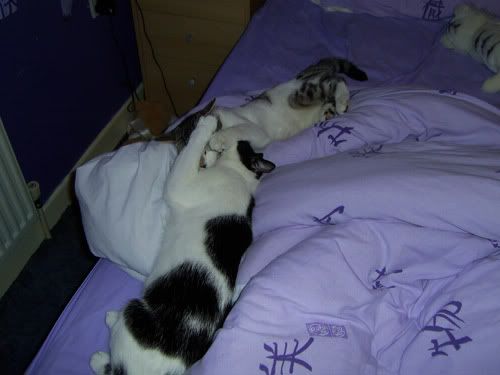 KITTY WRESTLE!!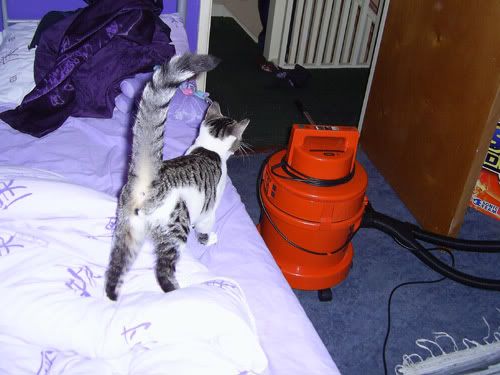 Awww come back Mummy!!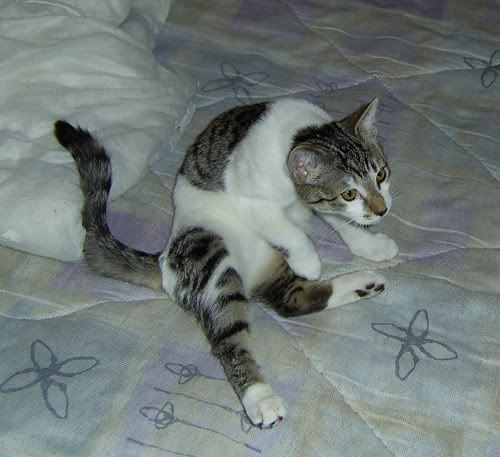 Now what should I do?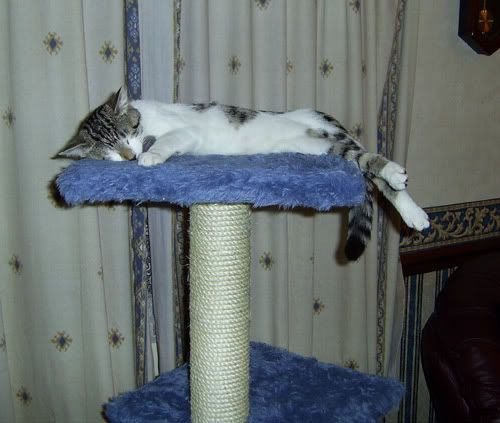 I know, I'll go for a nap!