Stttttttttttttttt !!! Quiet mum my favorite programm is beginning.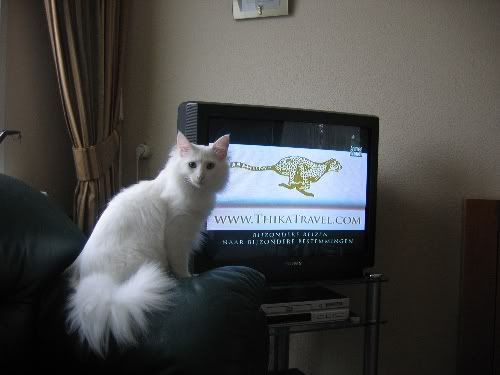 Look! My family!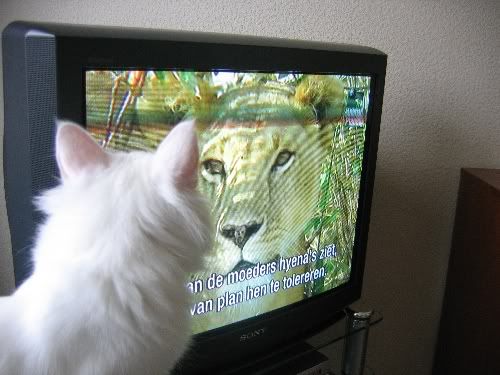 I am going to lay down and make myself comfortable...
What a body......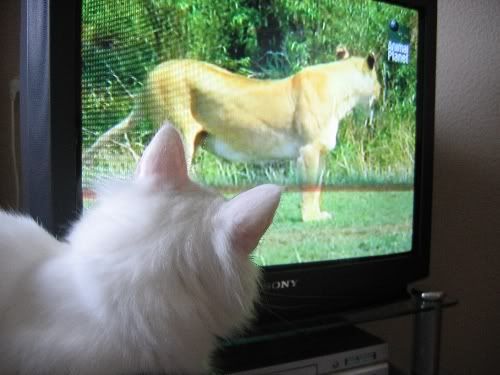 Hey Mum you are in it too hahaha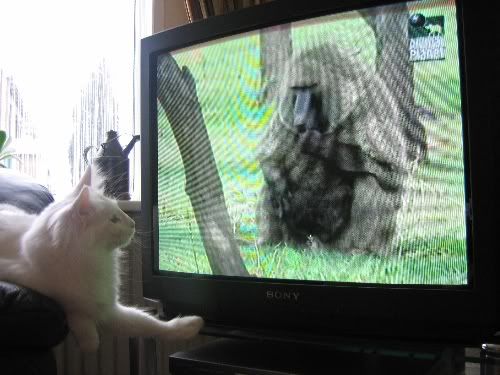 That looks like Binky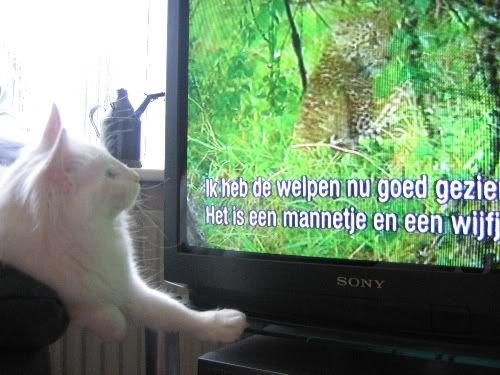 No Binky is smaller...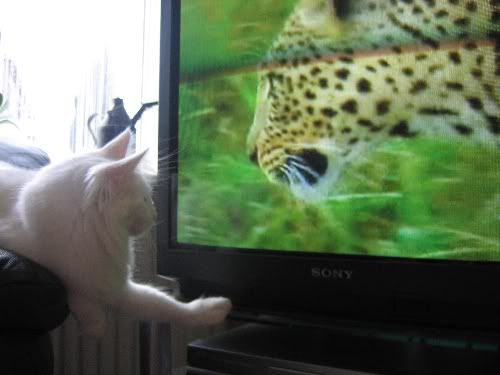 He has a big scratchingpost!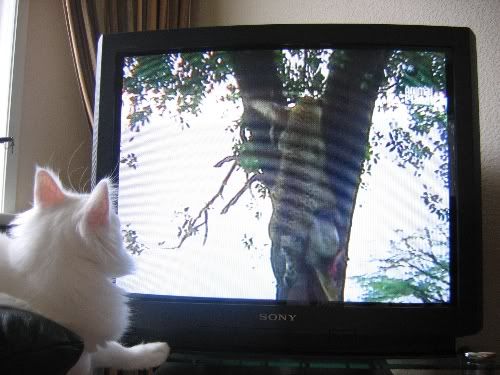 I'm learning...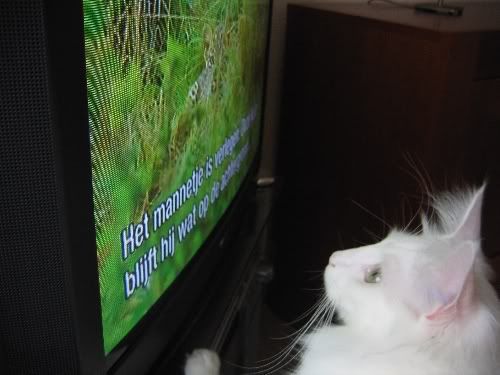 Look!!! I am a Leopard in a tree too.