She's going to be 3 this year - can you believe it? And she's still just as "kitten-y" as ever. She has mellowed a little bit with her age - and she does, sometimes, enjoy being petted - though mostly she likes to pet us (with her rough little tongue). But she's still an incredible purr monster, and she's still just so darn cute!
...and she LOVES the basket at the top of the cat tree in our bedroom. She'll get into the funniest positions in there, and she loves either "peeking" out of it or sitting up to survey the domain....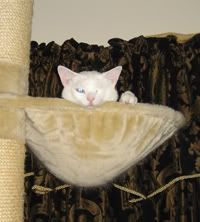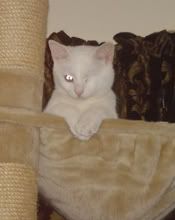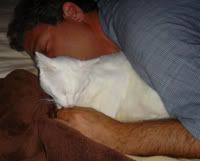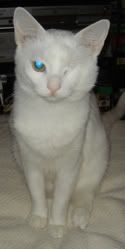 ... a classic pose of our deaf little girl... (paw waving to snare attention)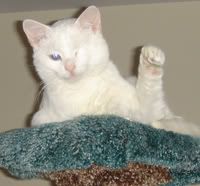 And how could this possibly be comfortable? She's completely upside down in the basket with her head mushed into the sheepskin!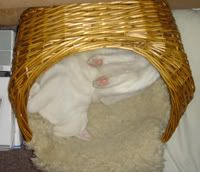 ... The right way up, after being woken up (by me taking pics, lol!)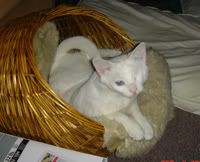 And, as always, the little angel.....