Well, we got bth peices of cat furniture this week...and the kitties could NOT be happier!
Here are some shots of my babies in action!
This is the Kitty Jungle Gym...it's actually pretty solid and was a huge hit here, as you can see.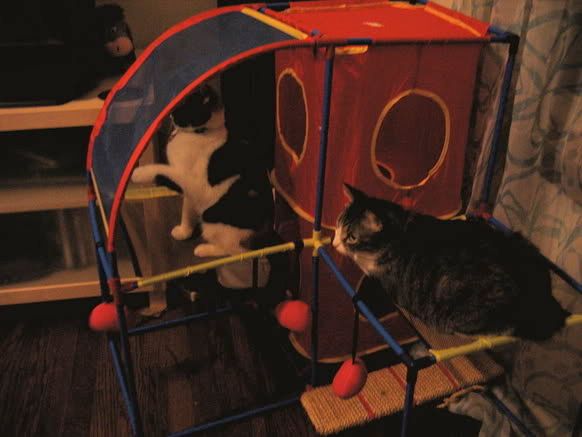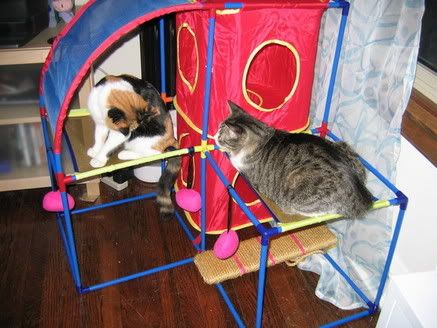 And here's Gracie, modeling on the other little tree!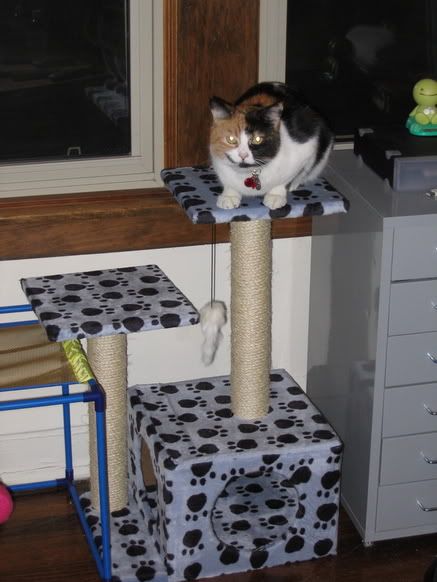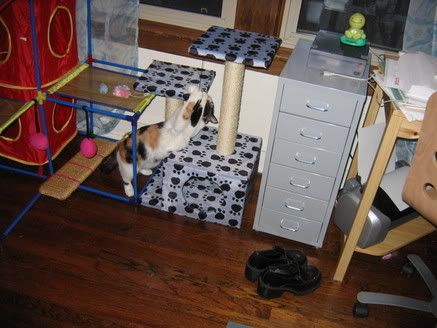 And playing!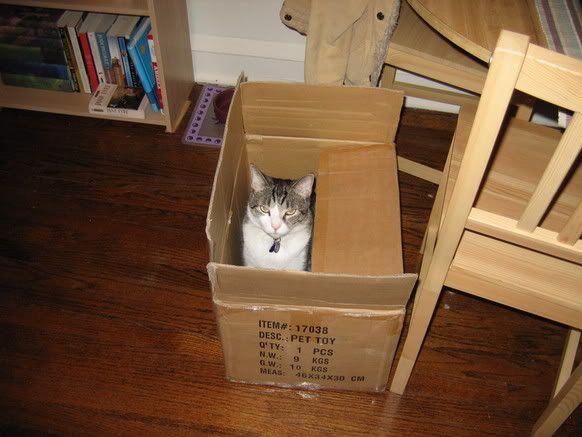 Leo tends to enjoy the box it came in more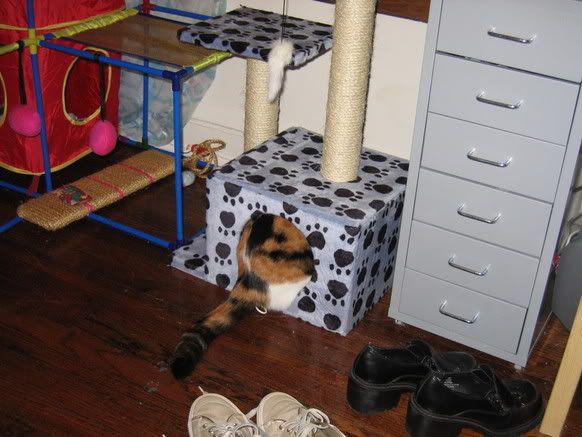 I just thought this one was cute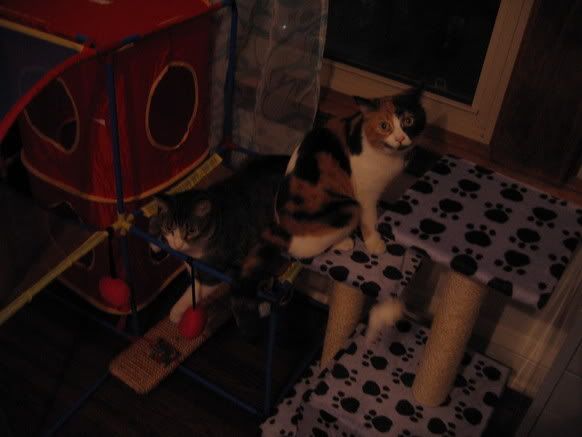 And here's my two beautiful babies!!
Here are some other misc BONUS shots for your enjoyment...lol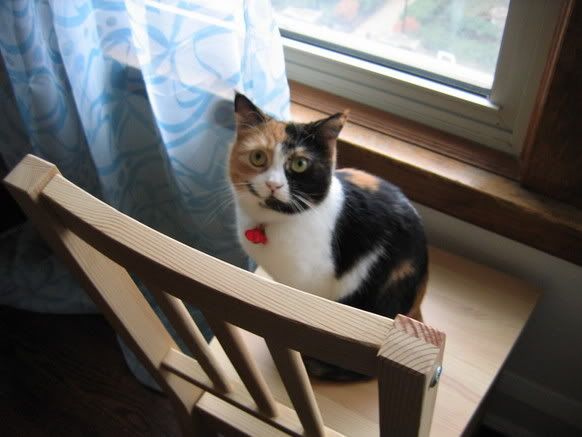 Gracie, being photogenic as usual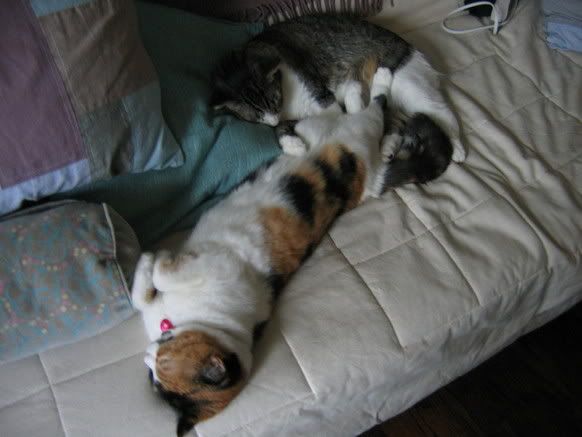 Almost snuggling!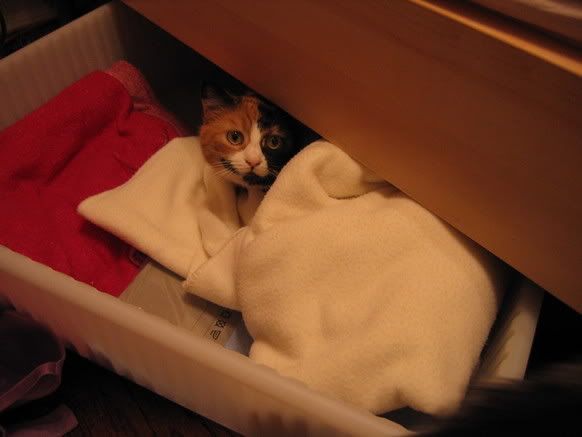 This is one of Gracie's hiding spots...She would always go under my bed. One day, when I was cold and looking for an extra blanket and I found her hanging out here...must be comfy!