Some pics of my turtle, Terabyte. I got her as a hatchling. She was smaller than a quarter back then. Now she's 4.5 years old and 7 inches! She's still growing, too. I expect she'll be 10 inches, but she could surprise me. Females can be 12 inches, and some get to be 14.
Terabyte's Tank (120 gallons)
Terabyte "shaking" at her ceramic frog (a territorial dance)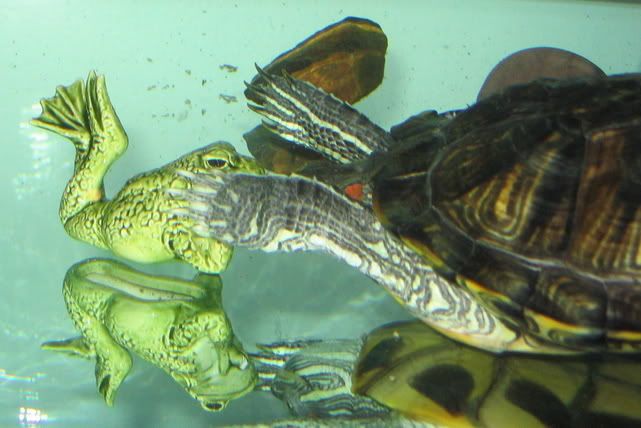 Attempting to open a bag of feeder guppies
Basking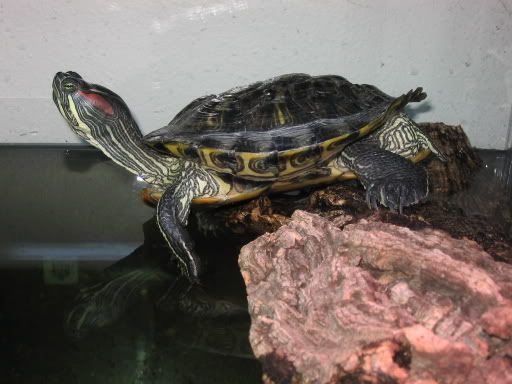 Terabyte showing her shedding scutes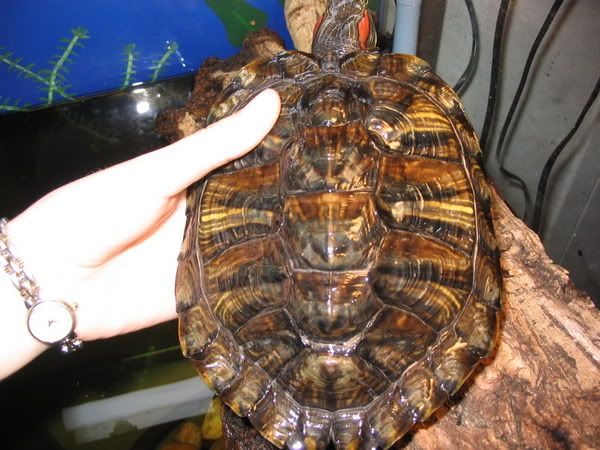 A VERY angry Terabyte. We had to travel cross country for 4 days. She spent most of it in a travel carrier. She figured out how to open the lid.