Ahhh my 4 little wackos......
The move has happened....and in my opinion it went great!!!!!
The cats have so much more room, windows, sunlight...and even get to go on the porch....(supervised of course)......They really do seem happy!!!!!! Even Poppy and Mabby are getting along.....
Well Of course I had to get some pics documenting the move.......
So here you guys go...well start w/ the old house pics first...enjoy!
Here is Emmet and Doofus before the move....Yeah they werent happy at first.....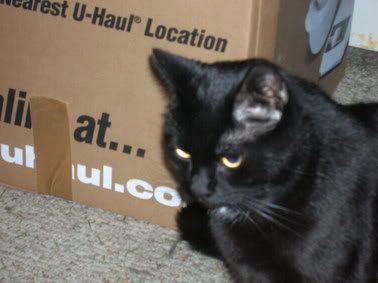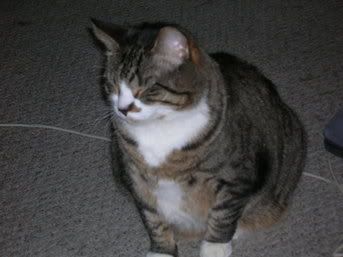 Now heres Emmet basically saying that if we have to move...we HAVE to take his chair....It is the uglyist, nastyest, tattered old chair....but for some reason Emmet loves it....so we gave in.....