She doesn't have fur and she doesn't bark,meow or squeek, but she does have beautiful brown eyes and a lovely shade of green skintone.
Lizzie is a rescued water dragon we have had for almost a year come March. We built her a brand new cage this weekend. I thought I would share!!
Everything had to be inspected and check for building codes.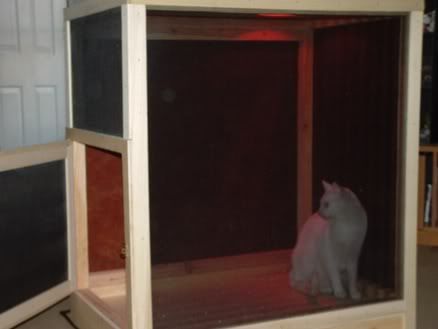 Those construction workers worked round the clock!!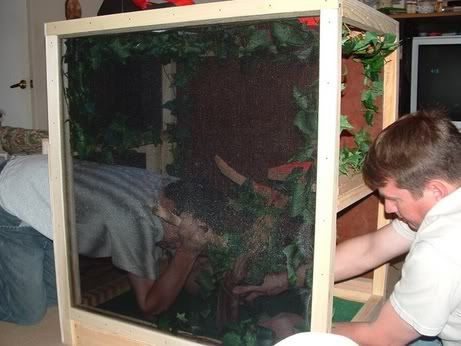 Lizzie condo is ready for its new homeowner!!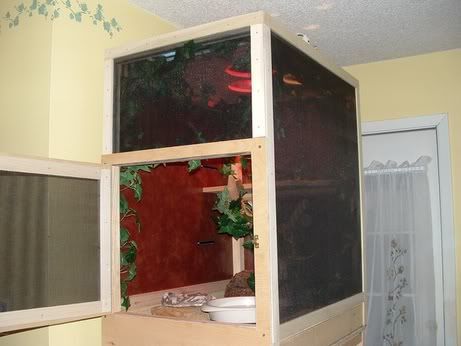 A nice look of the interior of the home!! Swimming pool and even upstairs and downstairs. If you look close you can see the new homeowner on her tree.
A closeup of Lizzie!!