So David brought me this rose (he took it from the arrangment at the restaurant). Well I had it on the middle of the kitchen table but Petals kept chewing it! So I was forced to move it to the top of my computer desk.

Well, let me turn my back for 1 second.....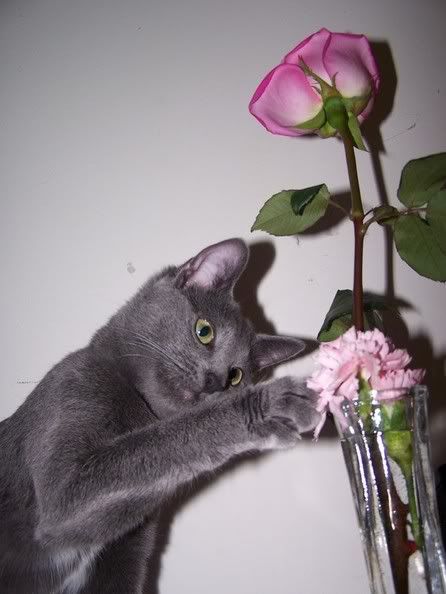 And look at her face!!!
My brother in law just LOVES this picture. He laughed so hard. He said he LOVES her face in this picture.