I'm so excited that theres a forum for our other babies now!!
Pooch was my first baby, and I love him like a child!! He's a 1 1/2 year old lab/german shepard mix and one of the smartest dogs I've ever seen! He hasn't been to obedience school, I've taught him most everything. If I show him something once, he does it, its that simple!
He knows a boat load of tricks including the basics (sit stay etc.), to bow, to "say his prayers", to dance, stand up, sit pretty (which is really cute b/c of his size!), jump on back legs, to touch things on command, he brings my shoes, keys, purse, the remote and his leash depending on which I ask for, rolls over, plays dead, plays peek-a-boo, hide and seek and others I can't even remember now!
He LOVES Madden!! They sleep together and play together and despite his size, Pooch has never hurt him! Pooch even would let Madden try to suckle him when Madden was a baby!
I'm so proud of him!
I hope you like these pics (he's a real ham)!
Sorry for going on and on!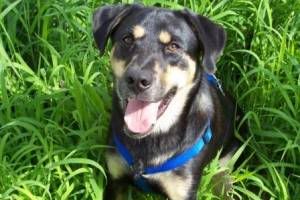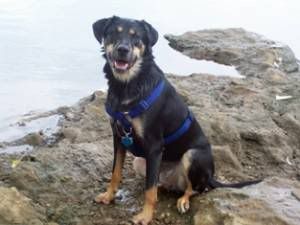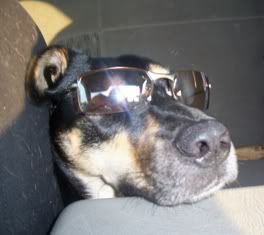 And my personal favorite: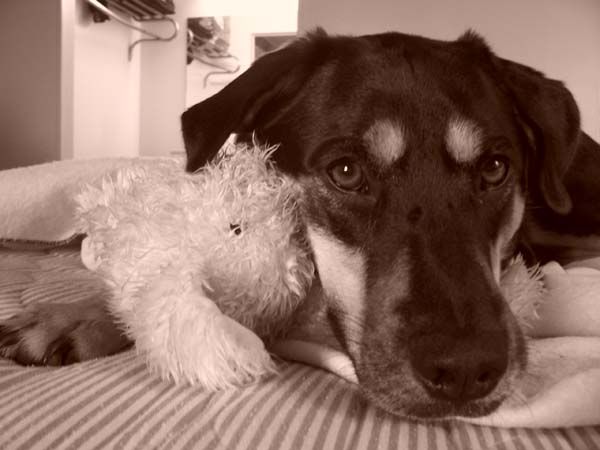 I've posted new pictures of Madden too!! Here's the link:
http://www.thecatsite.com/forums/sho...70#post1018470