I found this remote control motorized little mouse in the pet isle at my local Stop & Shop. The kitties are fascinated by it. They love to watch it as much as they love to chase it. They go nuts when I make it go under the furniture. It really does look like a real mouse when you see it go across the floor. It was only $10 at Stop & Shop.
Here's a pretty good shot of the little mouse and the remote control.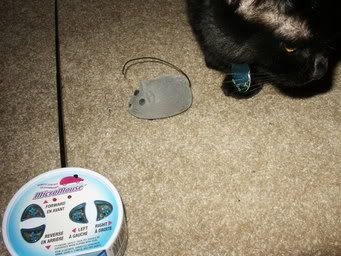 Alex just caught his 'prey'.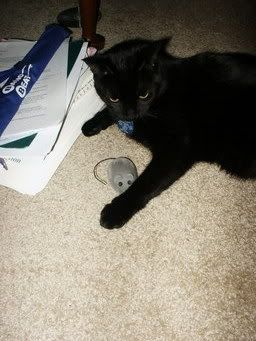 Cleo wonders why it's not moving anymore.