This is Lucy playing "Pounce" like a young cat. Hard to believe she's been so ill recently. She is acting more like 16 months old here instead of 16 years old
"I'm waiting for the 'mouse' Mum!"
(Action shot - hence it's blurred)
"Ah. There it is!"
"I'll bite and kick it to death!!!"
"It's under here Mum"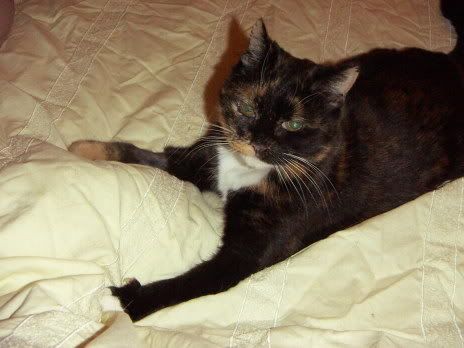 "I've 'killed' the mouse so now I'll attack Snowy's tail
"
"Can't a guy get any sleep around here?"
Lucy is simply amazing. Lots of
and good vet care worked wonders.