She started getting up on the shelf and watching either of us getting a shower ! She hears the water running and comes running, climbs up and lies there observing her "parents' getting clean
. She also stays there and watches me shave.
Anyone else's kitty fascinated with watching their 'parents'
?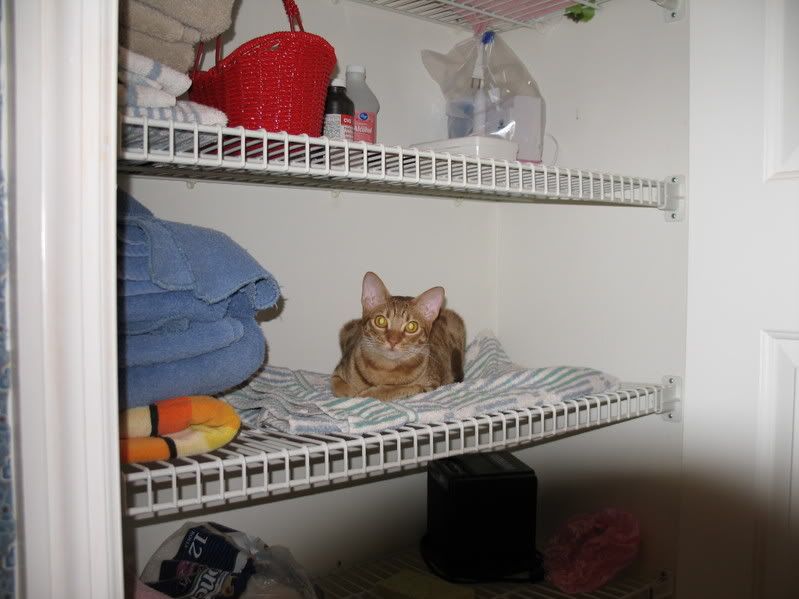 Dan