She must have gone on a kitty hair-do-over-spree!! Last night not only did she get ahold of Kitters hair, http://www.thecatsite.com/forums/showthread.php?t=74127
but she also got ahold of Petals.
Ms. BARBIE Petals...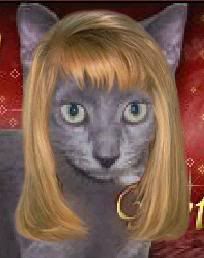 Cowgirl Petals... Yee-Haa!
Ms. Goody 2 shoes Petals...
Bride to be Petals...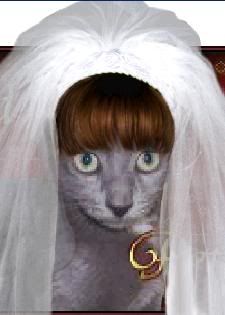 Teeny-Bop Petals...
And Im just kiddin... SillyJilly didn't attack Petals

I asked her to make Petals a "New Do"