Thought I'd share some pix of Catsy since most of the time I'm posting pix of her son
Here she is looking very sweet...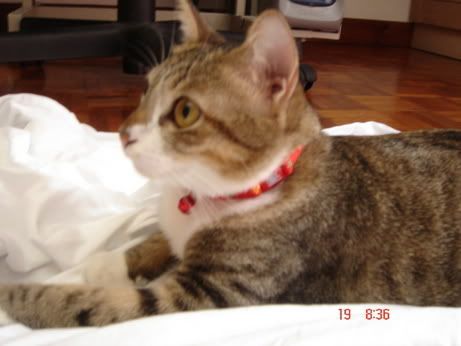 Enjoying a chin scritch!
Staring wistfully out the door... kinda looks like a pear doncha think?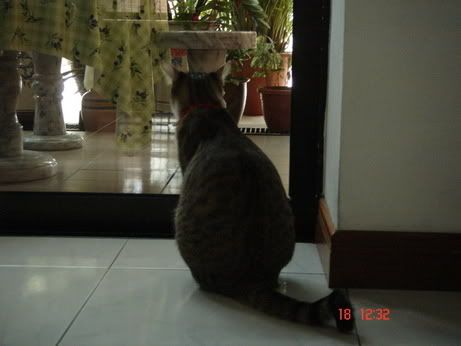 I think she hears a bird!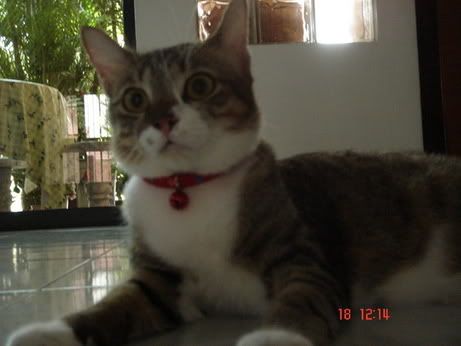 Relaxing...
Oh, and I can't resist... just one picture of her son doing what he does best: Being very very naughty!