I've got hundreds upon hundreds of pictures of Little Pete and Shorty. I thought I'd share some of my favorites:
Little Pete helping unpack the groceries-
Squinty Shorty sleeping on the fridge.. almost looks like he is smiling!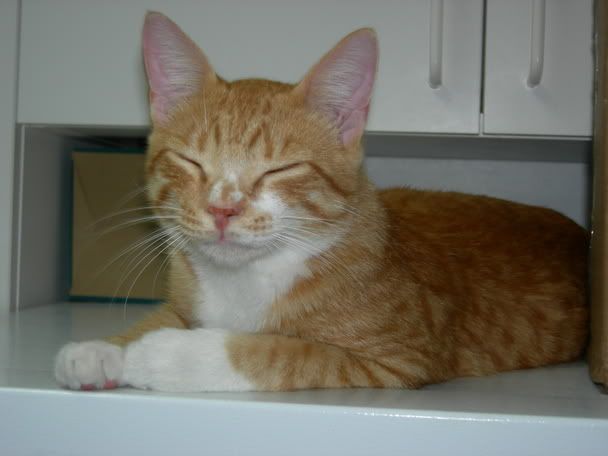 ...And Little Pete sleeping on the fridge (they are up there a lot!)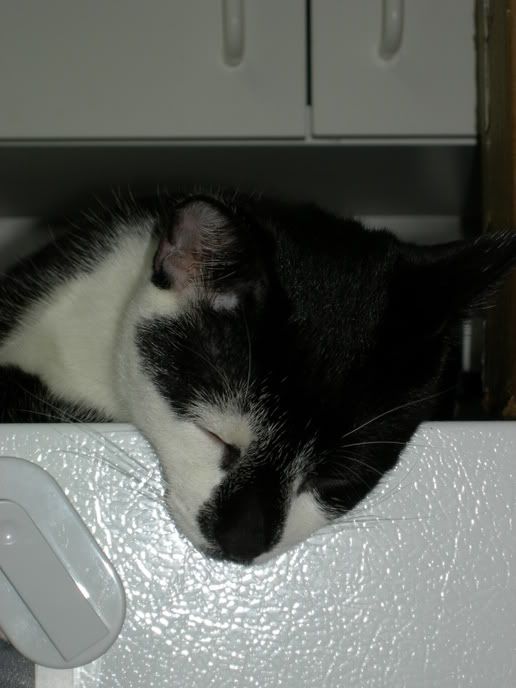 The following three pictures are my boys getting 'cozy' on the fridge.. they are so affectionate with one another.. either they are grooming each other or wrestling.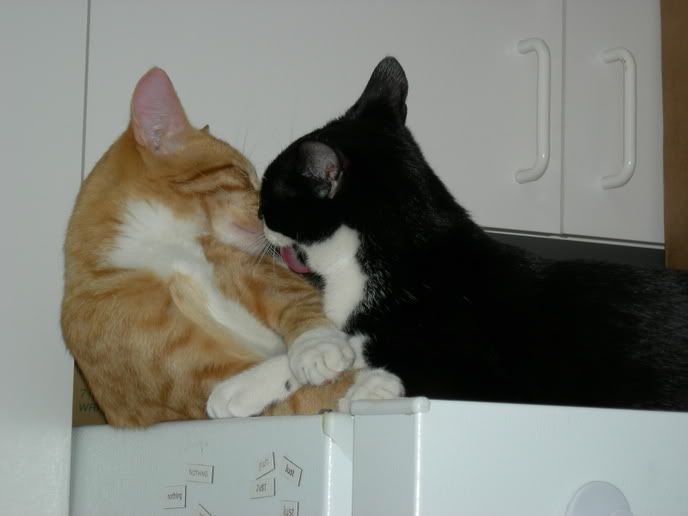 "the plane, the plane!"
Looking out the window (my attempt at an 'artistic' picture)
HOPE YOU'VE ENJOYED