I finally got pictures of my babies on photobucket.... so if the code cooperates, here they are!!
Toulouse and Captain: Go'way.... let us boys get some sleep!
Toulouse: Me? Get out of the sink? Whatever for?
Toulouse: Looking indignant
Captain: I can't believe this... wait... is that some catnip over there?
Kanoe: Another picture of me? Well... I am a princess.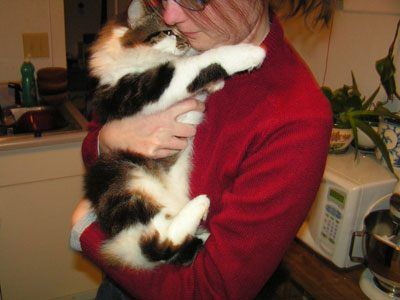 Kanoe: I love you meowmy... now feed me.
Kanoe: Shhhhh!