Just had to...
Although I have 7 furry loves here that I would stand in front of a MAC track for...well...Buster is just one of those special loves that we sometimes encounter.. To you Pumpkin Eyes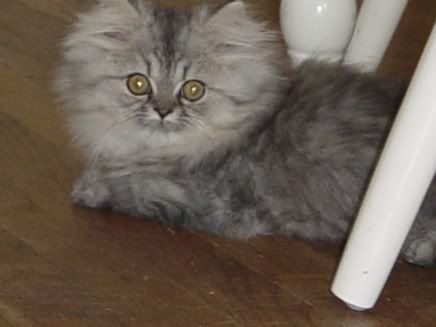 one of Buster's baby pics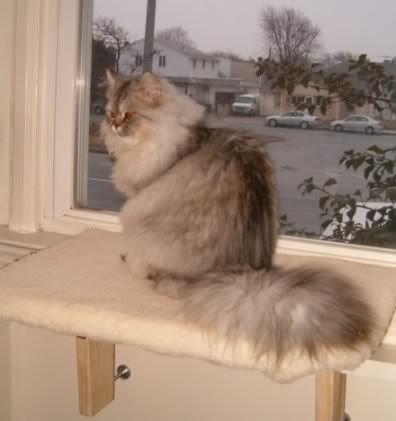 one of his favorite window spots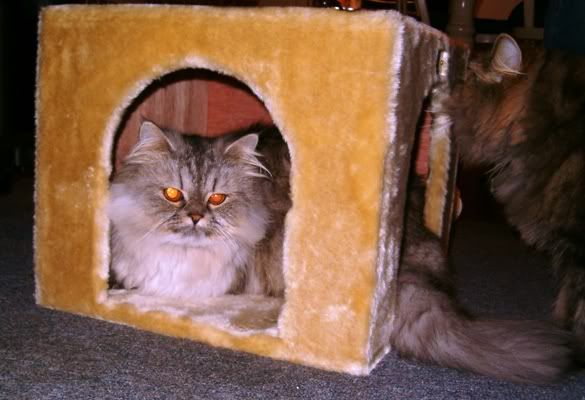 watching as we put together cat condo/tree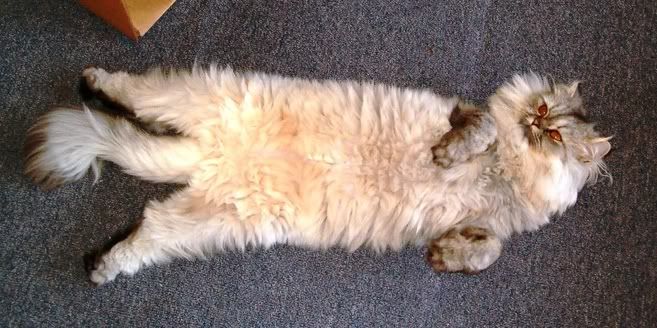 striking his famous "Buster shows it all" pose
not shy striking his pose even with his lion-cut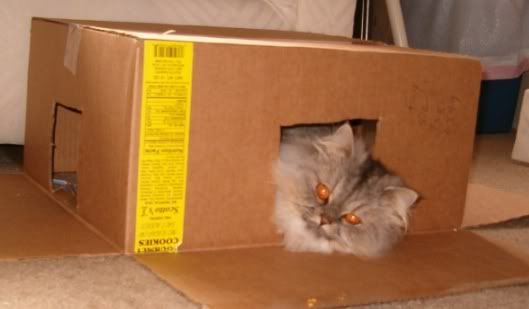 showing-off those gorgeous "pumkin eyes"
what can I say...hair, hair and more hair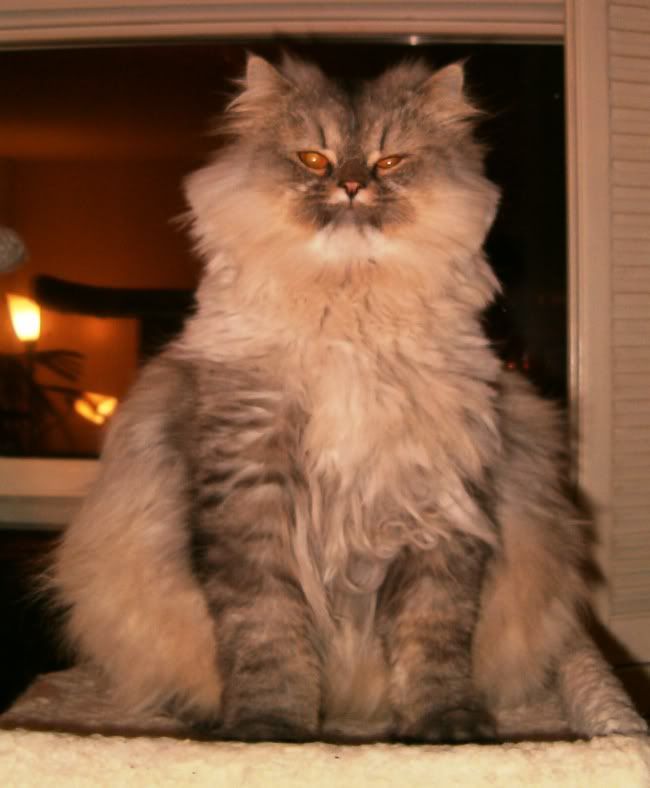 King of the House pose
Hope I'm not showing-off Buster too much...have so many more great pics. of him. By request, will post the Buster is a sleep-around series next.