My husband says I am lucky to be alive. For the past 2 weeks, my steering wheel of my car was kinda jerky. I thought maybe the tires needed air, so we put some in.
Well, Friday when I was driving home from work, there was a funny noise underneath the car that last about 15 seconds. I stopped at the store then drove home. Saturday, I finished my Christmas shopping, going to several different stores. My hubby then helped me unload the car. He glanced down at my left front tire and called my attention to something very wrong with the tire.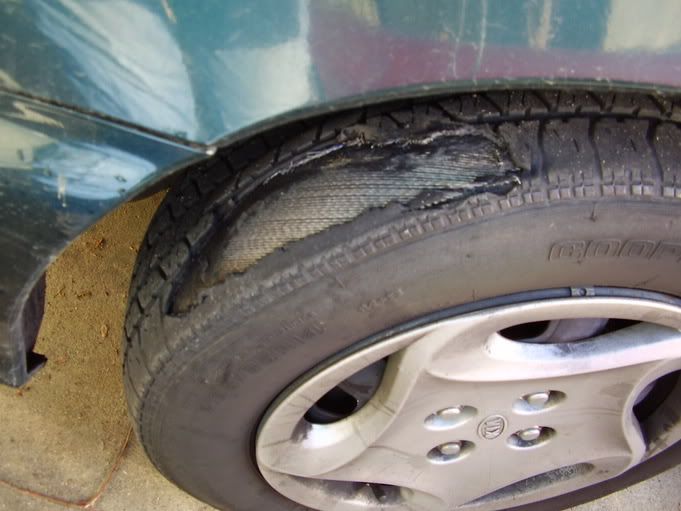 I had been driving on the since Friday!! I was soooo lucky that I didn't have a blow out!! Since the tire was still inflated today, we drove very slowly to Pepboys and bought 2 new tires for the front of the car!!!
It is scary to think what might have happened tomorrow if he hadn't of noticed this!!