My husband and I wanted to get something for each other that would last forever, so this is what we got.
Mine is a japanese symbol for desire/passion and it's on my lower back. It didnt hurt AT all! The pics were taken about about 45 mins after they were done so you can still see the bandages.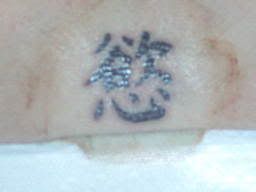 This one's my husbands, on his left bicep. Please dont take offence, he is in NO way prejudice. He's a redneck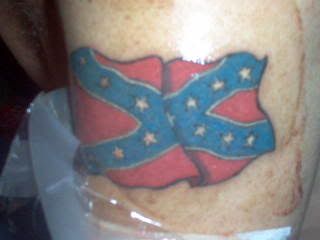 What a way to spend Christmas Eve... getting INKED!