So I was loading the dishwasher one day and Garfield decoded to "check things out"
He started playing with the white plastic thing that spins and the water comes out of.
1st he smelled it...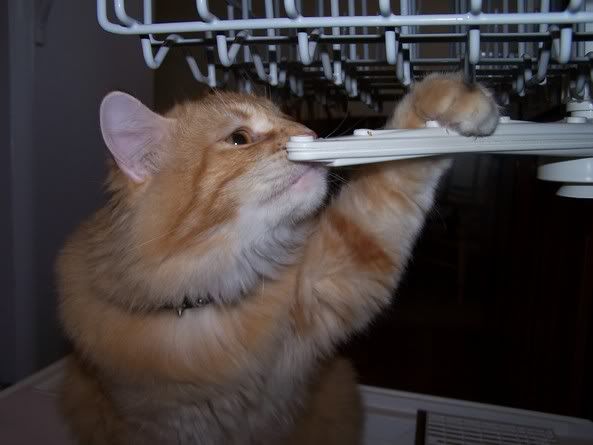 Next he tasted it...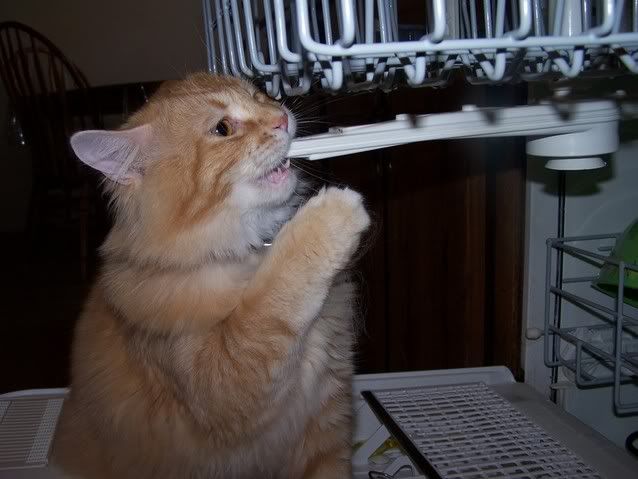 Then he felt it...
Then he decided to try and play with it from a different angle....
And decided to climb on the top rack and play with it from there....
Then he let his human sissy give it a try while he watched from above...
Then when I closed the dishwasher and walked away... he meowed so LOUD!!
That meant that he wasnt finished playing with it so I had to open it back up for the big cry baby!!
By the way... if any of these pics are too big... could I please be notified, because I do my best to make sure they are small enough but I dont know how to measure them. Thanks