Little Toga is a baby penguin on the Isle of Wight (England) that has been apparently stolen from his parents. His penguin parents are fraught with anxiety and sadness and are pacing in their cage/exhibit, and are starting to refuse their food. Nobody knows where he is, and he just disappeared, although the police in England got two anonymous calls saying his body was dumped inthe English Channel. They have dredged the Channel and not found anything (good). Toga is 18" high and weighs 2 lbs.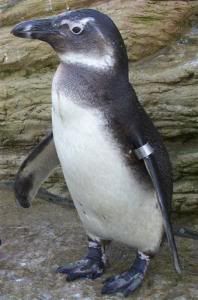 ~PLEASE PRAY FOR TOGA~

~~PLEASE SEND OUR POWERFUL TCS VIBES FOR LITTLE TOGA.


PLEASE SEND WORLDWIDE PRAYERS FOR TOGA!~~
This is heartbreaking. His parents are dying of broken hearts and he only will survive outside in the world for another day, as he needs to be fed by his mother a number of times a day, as well as he needs to be in the proper environment.

Please believe in the power of prayer, regardless of where you are. Your spiritual center is all we need for Toga!