Sash got his Christmas present a little early, I bought him a small cat tree!
I didn't want one too big because Sash is a older boy and doesn't climb too high, so I thought this one would be just perfect. I think he's a little too big for it though, but he seems to like it!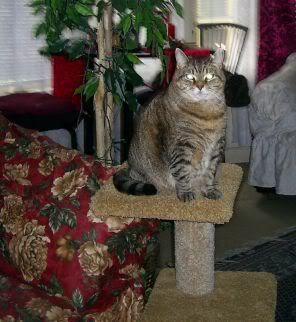 I think I'm gonna take a nap now mom!