Here are my other cats
Tibs and Blue enjoying the warmth of the fire.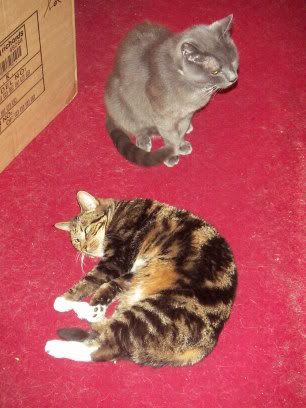 Poppy, another little miracle - she nearly died twice as a kitten.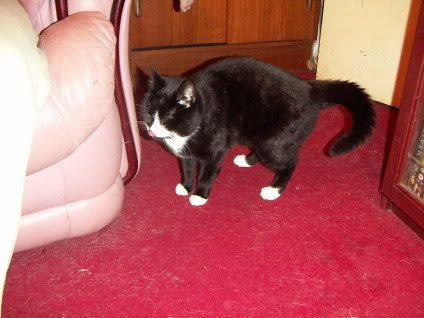 Topsy, Mum to Poppy, Snowy, Pickles, Tibs and Smudge
Spook chilling out on top of my piano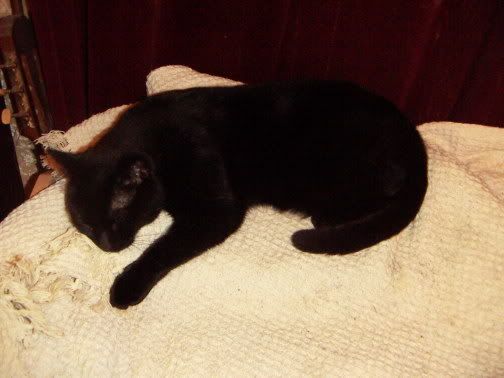 Pickles looking hopeful in the kitchen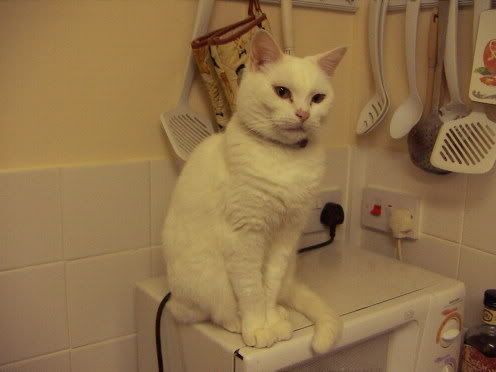 Snowy just woken up from a nap
Smudge just come in from a hunting expedition in the woodland behind our house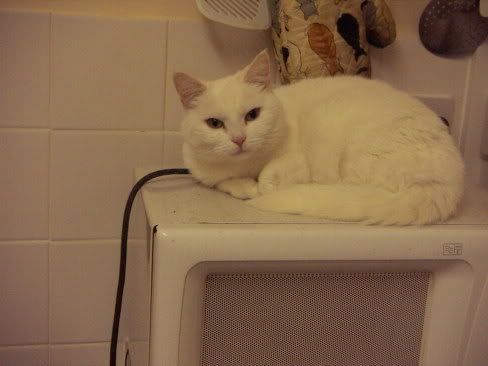 Salem, who's just over a year old, a rescue, given to me full of worms and fleas and suffering from malnutrition. Doesn't he look handsome now.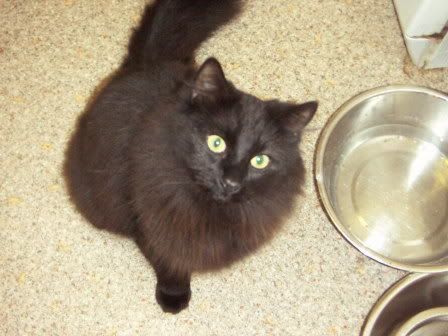 Chico, same age as Salem a victim of cruelty - his previous owner cut off part of his ear with a pair of scissors then bragged about it.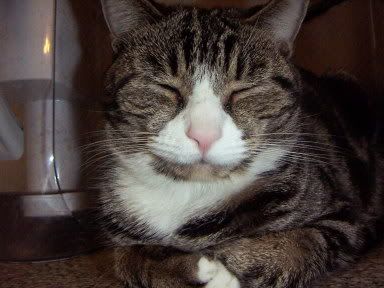 and that is the rest of my feline family.