Ok so since I moved into my new house with Sleeves we've done quite a few things, we've sniffed, played, had a few fights which scared mummy until she realised that we were playing and really enjoying ourselves, Sleeves has cleaned me a lot, I think he thinks he is my Mummy
and the thing we like doing the most is cuddling. Here are some pics of us doing our stuff.
Love Nismo
P.s Im growing so fast, Mummy can hardly believe it!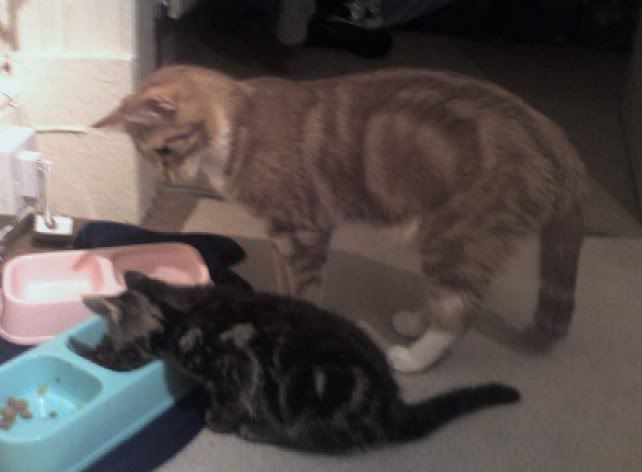 me chilling out after Sleeves had chased me all over!
and resting on Daddy's back...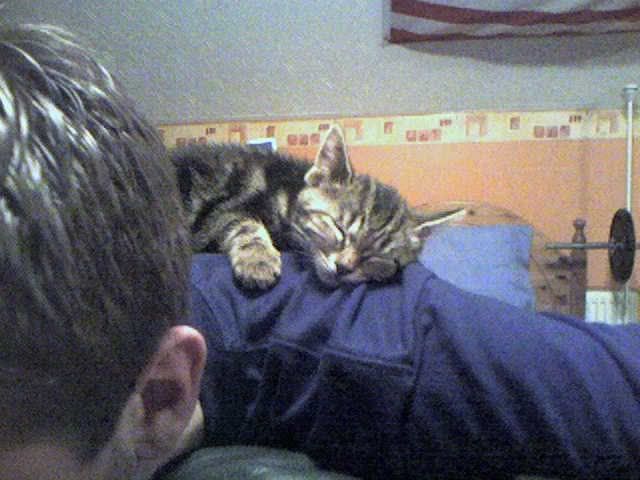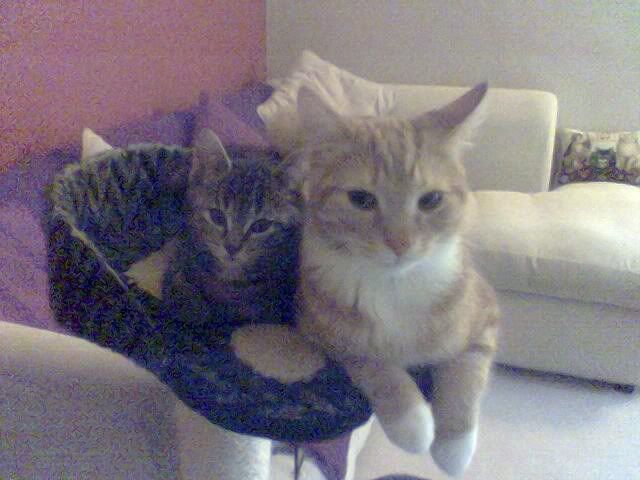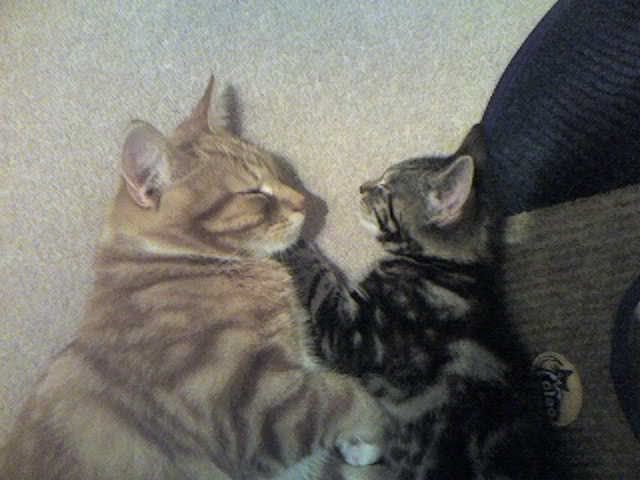 Sleeves is so snuggly I love cosying in to him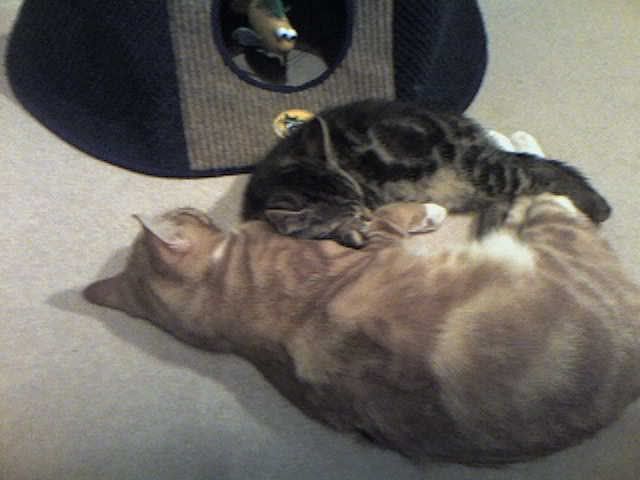 Well I'm tired now so I hope you like my pictures, I'll get Mummy to show you some more soon!
Nismo, Sleeves and Mummy