JJ and Jack have taken to hiding from the camera... Well, they THINK they're hiding... see for yourself: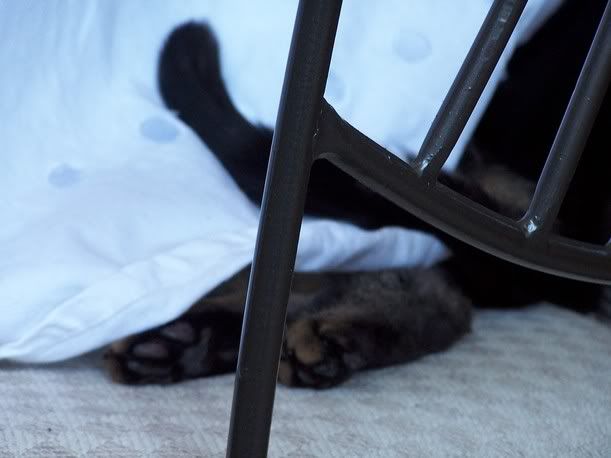 And then, I also caught JJ in the act of cleaning...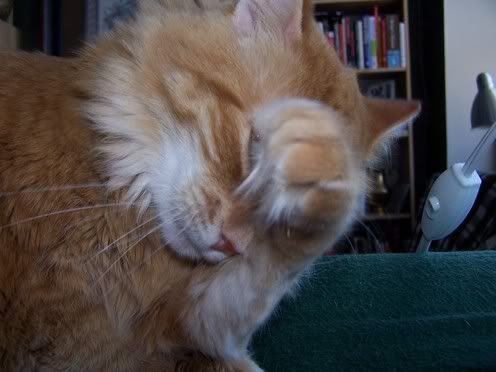 Once the lady with the kittens calls and come by, I'll have pics of them... of course, it's snowing out (the snow they said we'd get yesterday...) and I tried calling her... her mailbox is full... so I hope she either clears that out or calls me soon... I'm getting ansy... I wanna see the kittens!!
Amanda